Buhari's Anti-Corruption Honour at AU Summit Laughable, Joke of the Year -PDP
Featured, Latest News, News
Monday, January 29th, 2018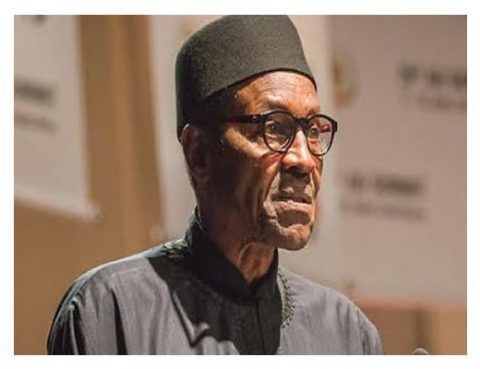 (AFRICAN EXAMINER) – The Peoples Democratic Party (PDP) says honouring President Muhammadu Buhari as African Union (AU) anti-corruption champion is laughable and eminently qualified as Africa's joke of the year.
PDP National Publicity Secretary, Kola Ologbondiyan, in a statement on Monday, said it was embarrassing that the Presidency would resort to exporting its deceptive proclivities to the international arena.
The statement reads: "As we speak, those receiving accolades as champions of anti corruption have not yet cleared the air on the leaked memo detailing underhand oil contracts to the tune of N9 trillion ($25billion dollars) at the Nigerian National Petroleum Corporation (NNPC) and the Ministry of Petroleum Resources which are under President Buhari's direct supervision as minister.
"They are yet to offer any explanation on series of reported fraud in the oil sector including allegation of the use of 18 unregistered companies to lift and divert N1.1trillion worth of crude oil in the last one year to service APC interests.
"Perhaps AU leaders need to know that the Presidency has virtually failed to do anything regarding the heinous diversion of N5 billion meant for the IDPs under the Presidential Initiative on the Northeast for which the Senate mounted a stiff investigation, only because officials of APC government was indicted.
"They might also need to be shown the motion by Senator Baba Kaka Garba from Borno Central, who exposed how some individuals, known to have connections with the APC, fraudulently cornered N1.2 billion from the Federal Government under the guise of supplying items to IDPs, only for the money to be diverted for other purposes which are related to APC interests.
"Furthermore, the AU might need to know that the former Secretary to the Government of the Federation (SGF), who was openly indicted by the Senate for stealing funds meant for IDP activities, was only arrested after a public outcry but was quickly released with a pat on the wrist, while opposition members facing similar charges are being detained and persecuted with spurious charges in various courts.
"The truth lies bare that the Buhari administration is not engaging in any fight against corruption but political witch-hunt of opposition, while his government reeks with corruption."
Short URL: https://www.africanexaminer.com/?p=42469