CACOL Berates ICPC Boss Over Comment On Corruption
Crime Watch, Latest News, News
Monday, May 19th, 2014
 Kayode Adelowokan
The Coalition Against Corrupt Leaders (CACOL) has flayed the Chairman of the Independent Corrupt Practices and other related offences Commission (ICPC), Mr. Ekpo Nta, over his comment that stealing is not corruption.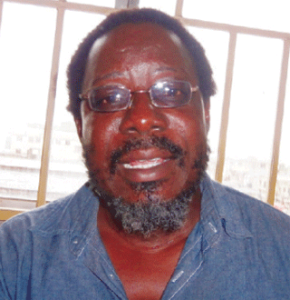 The ICPC boss recently in Abuja, while hosting a delegation from the Council for the Regulation of Engineering in Nigeria, Nta said that most Nigerians, including the educated, did not quite understand what constitutes corruption and stressed that it was wrong to classify theft as such.
Reacting to the statement, the Executive Chairman of the Coalition, Comrade Debo Adeniran, described the statement from the ICPC boss as a ''shameful thing.''
Adeniran said, "Such statement coming from the head of an anti-corruption agency is a shame.  Does it mean stealing is not bad after all? We surprised that the ICPC that is supposed to guide President Goodluck Jonathan right is actually misleading him. Now it is obvious where the president got his definition and why he is not interested in catching thieves. This is more like a piper dancing to the tune of his paymaster. When the President made that definition we thought he didn't consult the right authority to get him acquainted with what should be classified as corruption.
"At CACOL, we believe that any act of dishonesty is corruption and stealing cannot be said to be an honest act. Unfortunately, the ICPC boss failed to tell us what category of malfeasance stealing belongs? Do we now call it bad governance? and even bad governance itself is corruption because you couldn't have been foisting inconsiderate governance on people on whose mandate you rode to power and say that you are not engaging in corruption. Basically, stealing is synonymous with corruption. All these playing on words is a mere cover-up for the inability of the ICPC to perform its constitutional roles. Adeniran added.
"Is the ICPC boss saying that the stealing of $20bn from the NNPC's coffers is not corruption? It is so disheartening that while some people are busy bleeding the country's treasury white, Mr. President and a supposed anti-corruption crusader are busy chasing after semantics. It is unfortunate that President Goodluck Jonathan and his cohorts are making frantic effort to make corruption look honourable and it is unthinkable that a Barrister of Mr. Ekpo Nta's calibre could engage in such grandstanding. ''
We thought that Nta, being a thorough-bred professional, is a knowledgeable person but he has declared ignorance on the subject matter and because of that display of ignorance he should just tender his resignation letter because someone who doesn't know what constitutes corruption cannot fight it. He doesn't even know what his job entails. We are sure that there are honourable men and women that have been in that Commission before Nta got there so he should not be allowed to pollute them with his dogmatic acceptance of what the President said."
Short URL: https://www.africanexaminer.com/?p=11572