CACOL Flays Jonathan Over Comment On Security Challenges
Latest News, News
Monday, February 17th, 2014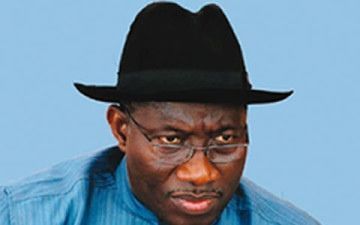 Kayode Adelowokan, Lagos
The Coalition Against Corrupt Leaders (CACOL) has censured President Goodluck Jonathan over his statement that security challenges in some parts of the country could have been worse but for the prayers of Nigerians.
The President, who made this statement on Sunday at the Redeemed Christian Church of God, Olive Tree Parish, Ikoyi, Lagos, observed that a content analysis of the mass media across the world  showed  that rarely do positive news come from any country and reiterated his belief that the violence being unleashed by  Boko Haram members in the North-East represents Nigeria's share of the negative news across the world.
Speaking on behalf of the Coalition, its Executive Chairman, Comrade Debo Adeniran, averred that the President's statement showed that the government has lost touch with reality.
Adeniran said, "It is very unfortunate that our country is replete with leaders who have lost touch with the reality and trivialize many of our challenges. No serious country leader would see prayer as an important weapon to combat security challenges.
"It is only in a 'Banana Republic' like Nigeria where everything goes; leaders push their ineptitude to one God somewhere. President Jonathan must realize that the unfair share of corrupt and clueless leaders the country has enjoyed for a time being is the cause of the security challenges starring at us in face now.
In other saner climes, their government are working assiduously to proffer a lasting solution to whatever challenges they encounter, not accepting them. Is Mr. President telling us to allow our problems to degenerate to that of Somalia, Rwanda or what have you before we tackle it?"
The anti-corruption crusader however urged the government to initiate people-oriented programmes in order to reduce the abject poverty ravaging the country, if the security challenges would be surmounted.
Short URL: https://www.africanexaminer.com/?p=8388