Chibok Girls: "Don't Negotiate With Terrorists" Lawmaker Warns Presidency
Latest News
Wednesday, May 14th, 2014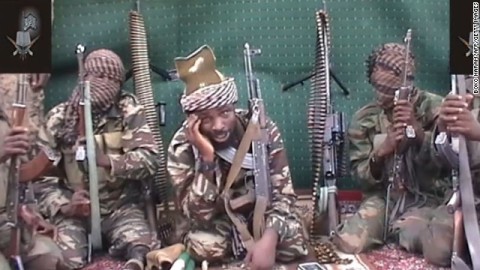 Agabus Pwanagba, Jos
A member of the House of Representatives, Hon. Bitrus Kaze has called on the Federal Government not to negotiate with terrorists group, Boko Haram following pressure for the release of over 200 school girls abducted by the sect.
Hon. Kaze, who is representing Jos South/Jos East in the House of Representative
Said:"releasing any detained terrorist on their terms will definitely set a dangerous precedence, which will promote terrorism, more abductions and kidnappings.
Kaze observed that the consideration to negotiate with Boko Haram, "Is exclusively the brainchild of the Minister of Special Duties, Alhaji Kabiru Turaki, whose insatiable quest for dialogue with the terrorists, despite his experience of its fruitlessness, leaves a lot to be desired.''
He added that Turaki's statement directly contradicts that of the Senate President, Senator David Mark, who has rightly declared that Nigeria will not negotiate with terrorists under any circumstances.
The Lawmaker in a press statement, made available to African Examiner in Jos, cautioned President Goodluck Jonathan not to tow the easy but dangerous line, "Otherwise, government will eventually be required to negotiate away Nigeria's sovereignty to the terrorists, who have openly declared intention to de-throne our constitutional democracy and replace same with strict Sharia law.
It further stressed that, "The severe anxiety and trauma to which the helpless parents of the abducted girls and sympathizers in Nigeria and indeed across the world have been subjected must be understood.
However, global experts in counter-terrorism like the USA, Britain, Israel and France have consistently maintained the policy to deny terrorists of the benefits of their criminality, including abductions and ransoms".
Short URL: https://www.africanexaminer.com/?p=11404