Chibok Girls: Imo Women Ends 7- Day Pray For God's Intervention
News, News From The State
Friday, May 23rd, 2014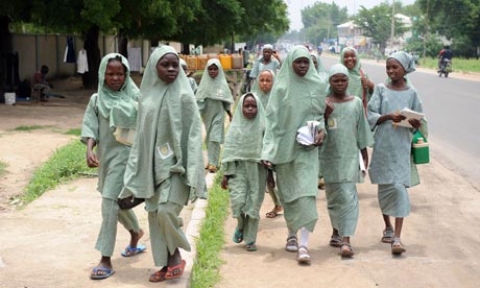 FROM IGNATIUS OKPARA, Owerri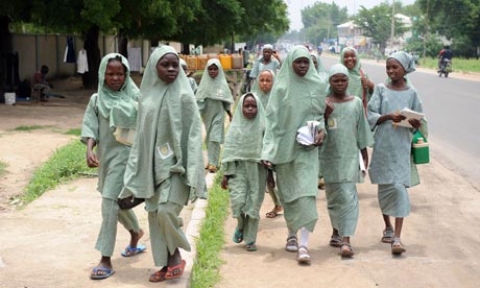 A non governmental organisation, (NGO) Women for Change and Development Initiative, Imo state chapter, has rounded off her seven-day intercessory prayer for the safe release of the over 200 Chibok school girls kidnapped by members of the Islamic sect, Boko Haram in Borno state of Nigeria.
The women, had during the spiritual exercise, profusely poured payers and supplications with heart rendering songs for the speedy and divine intervention for the freedom of the hapless girls abducted to unknown destination since April 15th, 2014, by suspected Boko Haram members.
In her speech at the occasion, South East Coordinator of the NGO, Mrs. Gloria Chukukere, who spoke on behalf of the National Executive committee of the NGO established by Nigeria's first Lady, Mrs. Patience Jonathan, explained that the prayer session was in compliance with the directive of the founder of the organisation to all the zonal coordinators.
The prayer according to her was to seek God's quick intervention on the predicament of the innocent girls still being held in captivity by the gunmen.
Mrs. Chukukere, a former commissioner for Education in Imo state, had commended the women for their devotion, consistency and steadfastness while the one-week prayer lasted, expressing optimism that the woes and tears of the parents of the abducted girls would soon end.
Rev Ken Njoku, in his sermon, drew inspirations from some portions of the Bible with quotations, noting that God had always answered those who called upon his name in times of trouble.
The cleric however, stressed that the Holy name of God is stronger than any other weapon on earth, calling on those still detaining the girls to release them without further delay, or incure the full wrath of God.
Njoku regretted that people now hide under the oak of religion to perpetrate all manner of atrocity, pointing out that no genuine Muslim ever takes delight in wreaking havoc and violence on a fellow human being.
He alleged that the ongoing insurgency in parts of Northeast Nigeria, was a well coordinated and orchestrated plot to frustrate the president Goodluck Jonathan led fedreal government.
He reminded the perpetrators and their sponsors that God would one day judge the wicked, expressing the hope that God has answered the women,s prayers.
The clergyman said God has revealed to them that the embattled innocent Chibok girls would soon regain their freedom.
The women, had during the prayer session, offered supplications for the European Union (EU), United Kingdom (UK), United Nations (UN), African Union that had volunteered to assist the Nigeria in searching and rescuing of the girls.
They also prayed for peace and unity of Nigeria, for the security agencies, the executive, judiciary, legislative arms of government, as well as President Goodluck Jonathan and his family.
Short URL: https://www.africanexaminer.com/?p=11691