Community Threatens to drag Army to Court Over Land Disputes
Enugu, Ignatius Okpara, News
Monday, September 30th, 2013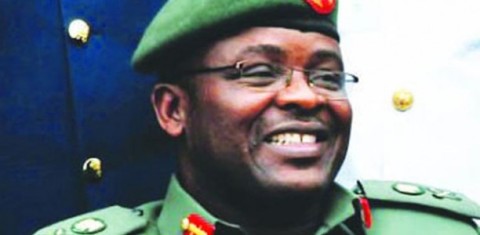 Ignatius Okpara, Enugu
The people of Ugwuaji Awkananaw, in Enugu south local government area of Enugu state have threatened to drag the Nigeria Army to court over the alleged role of some of its officers from 82 Division Enugu in a land dispute.
The community in a petition raised and signed by its counsel, Barrister Nwabueze Ugwu forwarded to the Chief of  Defence staff, Ola Ibrahim, accused the 82 Division Garrison Commander and one officer O.M. Emiaso of flouting a High court process in Enugu.
The petition which was copied to the General Officer Commanding GOC,  82 Division of the Nigeria Army, Enugu, Major General Adebayo Olaniyi,  the community said it would have no option than to go to court if the army failed to call the officers to order.
Ugwu alleged in the petition that some army men from the 82 Division received plots of land under litigation from neighbouring  Ogui people , adding that soldiers have already demolished the structures of his clients existing on the plots.
The said land, according to the lawyer, belongs to his clients (Ugwuaji) community following an earlier suit that was determined in their favours.
He said in the petition titled " the continued flouting of the processes of a high court in Enugu by the pair of 82 Division Garrison Commander and Officer 0.M. Emiaso- Appeal for your intervention," that his clients had earlier called the attention of the GOC of 82 Division but the effort yielded no result.
"After this initial report to the 82 Division GOC, these army men were withdrawn but subsequently returned. "These army men usually come to the scene with a hilux van that has no number plates while the army men themselves wear no name tags, thereby making their identification impossible" he said.
The petition further stated that the said land was a subject of an earlier disposed suit between his clients and another of their neighbours, Amagu Obeagu Awkunanaw people, adding that his clients emerged victorious after the case.
Ugwu explained that after the disposal of the suit, the Ogui people decided to contend for the land in court, expressing dismay that some military people who were aware of the pending suit received some plots of the land from Ogui people.
The legal practitioner added that after his clients initial report to the 82 Division GOC, the army men withdrawn but" subsequently returned to the place".
Short URL: https://www.africanexaminer.com/?p=1926