CONFAB: North Central Rejects Declaration of Abuja As "No Man's Land"
Agabus Pwanagba, Latest News, News
Wednesday, February 12th, 2014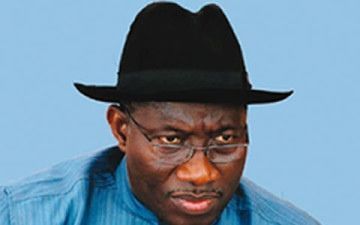 Agabus Pwanagba, Jos
As Federal Government warms up for the proposed National Conference, the people of the North Central Geo-Political Zone of the country have shared among the 6 states in the zone, including Abuja the 15 slots allotted to them.
The zone arrived at their sharing formula after a stakeholder meeting held on Wednesday in Jos, Plateau State.
The communiqué signed by Solomon Suleman Sukukum, and Dr. Aboi Madaki, and made available to African Examiner reads in parts:
"The meeting, which drew stakeholders (Presidents and Secretaries) of Development Associations of Ethnic Nationalities from the six (6) states of the North Central Zone – Benue, Kogi, Kwara, Nasarawa, Niger and Plateau and the Federal Capital Territory (FCT) Abuja, was conveyed for the purpose of selecting their delegates for the proposed national dialogue.
"The meeting observed with dismay the declaration of the Federal Capital Territory as a "No Man's land", noting that, this has grossly affected the original natives of the FCT; and therefore, firmly called for the recognition of the indigenous owners of the land.
"The meeting appreciated the organizers of the meeting of Community Development Associations in the Zone and describe such fora as vehicles for united struggle for the liberation of the North Central Zone.
"The meeting unanimously agreed that delegates from the zone to the National Conference should be people of good character and true representatives of the entire North-Central Zone, irrespective of their religious, political or social backgrounds; to present a common front an agenda of the problems of the Zone.
"The meeting expressed dismay at the constant skirmishes between the various ethnic nationalities in zone, and noted that such skirmishes are a deliberate attempt to weaken the zone for selfish agenda. It therefore called for stop to any further clashes or acts.
"The meeting unanimously agreed and allocated two (2) slots each to the six (6) states of the Zone and one (1) the FCT, whereas the remaining two (2) is left for the Planning Committee to handle.
"The meeting cautioned all the delegates from North Central Zone against abandoning their respective states and the FCT, while at the conference; and to always brief their respective umbrella community development associations, of all the deliberations and resolutions of the conference from time to time.
The meeting was organized by Conference for Authotchonaus Ethnic Development Associations (CONAECDA) and Plateau Initiative for Development of the Natives (PIDAN).
Short URL: https://www.africanexaminer.com/?p=8230