CONFAB: Yoruba Groups Caution Stakeholders on Delegates Selection
Latest News, News
Tuesday, February 18th, 2014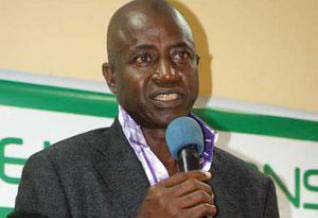 Ayo Balogun, Lagos
The Conveners of the Yoruba Constitutional Conference have urged all stakeholders who are to nominate delegates to the forthcoming National Conference to be cautious before endorsing anyone as a delegate.
In a letter signed on Tuesday on behalf of the conveners by Nigeria's former national team captain, Chief Olusegun Odegbami, the group advised that would-be delegates must not "trivialize the forthcoming National Conference or reduce it to a platform for canvassing esoteric interests at the expense of all-inclusive national interests."
The letter, titled: "Imperatives of a National Conference", said "The National Conference will soon commence and your organisation is expected to nominate some delegates. We have noticed that many are those jostling for a slot on your delegate's list. We therefore want to appeal to you to be circumspect in endorsing anyone as a delegate on your platform. Whatever you do today shall be history tomorrow."
"In choosing your delegates, remember that the history of agitation for a National Conference is primarily a movement for a new Nigeria. All altruistically patriotic Nigerians hold the view that the country would never achieve its touted potentials as the giant of Africa unless it is restructured to reflect true political and fiscal federalism as we had in the First Republic."
"Since that structure was truncated by military fiat and replaced with a unitary structure, we have been talking about the good old days, while other countries look to a better future. To put it in another context, our yesterday was better than today and if nothing changes in terms of political and fiscal restructuring,  our tomorrow may even be worse, with rising unemployment,  poverty, extremism and other social vices."
According to the conveners, "the advantages of returning to a truly federal structure are many. It would engender significant reduction in the cost of governance and this in turn would magically reduce corruption. Most importantly, it would unleash the inherent creative and development potentials of all federating units.
"It is also important to correct the misconception that ethnic jingoists are pushing for a National Conference in order to break up the country. Agitation for National Conference was actually started by foremost civil society activists like the late former President of Nigerian Bar Association and pioneer chairman of Campaign for Democracy, Alao Aka-Bashorun, late Baba Omojola, Real Admiral Ndubuisi Kanu, Comrade Shehu Sanni, and many others."
They added that the idea of a National Conference was primarily to restructure a country in a way that is agreeable to all its peoples, saying that if all delegates unite to pursue this purpose, "then our constitutional activists would not have fought and laboured in vain. Please, consider their sweat and blood, consider the future of your children – born and unborn – and select your delegates circumspectly."
Short URL: https://www.africanexaminer.com/?p=8443