Corruption: Ex-Brazilian President, Lula Silva Gets 12 Years Jail Term
Central America, Latest News, World News
Friday, April 6th, 2018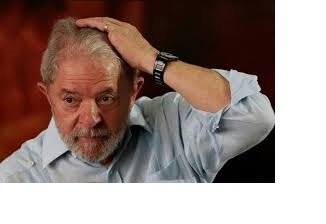 (AFRICAN EXAMINER) – Former Brazilian President Luiz Inacio Lula da Silva, has been sentenced to 12 years prison term.
The jail term begins Friday, after a judge, Justice Sergio Moro gave him 24 hours to surrender to police.
The order from Justice Moro, head of Brazil's huge "Car Wash" anti-graft probe, came as a complete surprise given that lawyers had earlier said the leftist former two-term President had at least until Tuesday before he could be put behind bars.
The 72-year old Lula was once one of the most popular politicians on the planet and he easily leads polls in Brazil's October presidential election. Consequently, his incarceration will automatically throw the race open.
Moro's office said that in view of Lula's stature as a former President, he would have "the opportunity to present himself voluntarily" to police in the city of Curitiba, where the "Car Wash" probe is based, by 5:00 pm Friday.
There was no immediate reaction from Lula, who had been described earlier by supporters as facing his jailing calmly.
Lula had been due to address a Workers' Party rally in the city on Friday afternoon, but that event would now coincide with Moro's surrender deadline.
He had earlier petitioned to the Supreme Court on Thursday to be allowed to remain free while pursuing appeals in higher courts against his conviction for receiving a seaside apartment as a bribe from a construction company.
His appeal in a lower court failed in January.
However, the Supreme Court judges ruled 6-5 in a marathon session that under the law, Lula must begin his sentence after having lost that first appeal.
Still, it had been widely expected that with more technical appeals, Lula would start his sentence only sometime next week at the earliest.
Lula, who grew up poor and with little formal education before becoming a trade union leader and later politician, has reportedly vowed he would go down fighting.
Short URL: https://www.africanexaminer.com/?p=43280