Criminal Probe: Lawyer Tackles Alaafin Over Appeal
Latest News, News, News From The State
Monday, March 9th, 2015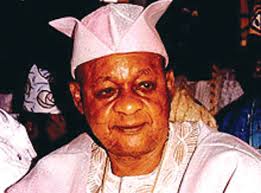 The Federal High Court, sitting in Ibadan, the Oyo State capital, has been urged to reject the prayers of the Alaafin of Oyo, Oba Lamidi Olayiwola Adeyemi, III, seeking to appeal a ruling of the court mandating the Inspector General of Police to probe alleged criminal activities against the traditional ruler.
The court had on 15th Dec; 2014 in suit number FHC/IB/CS/54/2014, granted an order of Mandamus, compelling the IGP to investigate alleged criminal activities levelled against Oba Adeyemi and contained in a petition to his office, dated 18th. March, 2014 and signed by Chiefs Jacob O Oluokun and Sulaiman Ajiboye Ishola.
However, in a swift reaction, Oba Adeyemi had approached the court to allow him appeal the ruling as an 'interested party', though he was not a party to the suit at the court of first instance.
Counsel to the Applicant/ Respondent, Kingsley Ike, from Abiodun Abdu-Raheem $ Co, in a counter affidavit in opposition to Oba Adeyemi's application, said all the conditions listed under the law to qualify a person as an interested party were not met by Oba Adeyemi in this instance.
Citting Supreme Court in the Case of LSDPC V Dakour(1992), 11-12 SCNJ, 217 at 224, to be synonymous with 'person aggrieved', he said the complaint cannot claim to be aggrieved by the order of mandamus, compelling the police boss to do his official duty.
The counsel averred that all the facts contained in the affidavit in support of Oba Adeyemi's claim were not true and we're misleading.
In his written address to back the claims contained in the 6-paragraph affidavit deposed to by the litigation clerk from Abiodun Abdu-Raheem chambers,
Oluwabunmi Adegbite, the counsel noted that the order of mandamus. Can only be made against a public officer, to carry out his official duty, saying the Respondents have only approached the court to compel the IGP to carry out his official duty as provided under section 4 of the police Act.
He conclude that since the applicant is not the IGP and could not have been joined in the matter brought before the court, he could not thereafter approach the court to appeal the ruling.
He added that the issue of breach of right of fair hearing and non service of originating processes is speculatory as same can only exist in the applicant's widest imagination.
He prayed the court to reject the applicant's prayers to appeal the suit, arguing since the applicant's affidavit do not show any legal grievance suffered by him and neither could it show any deprivation he had suffered from the decision of the court.
Short URL: https://www.africanexaminer.com/?p=22611