Crisis Looms At Abia College Of Education Over Alleged Diversion Of Funds By Provost
Latest News, News From The State
Tuesday, March 11th, 2014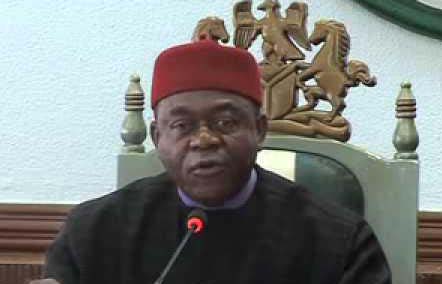 Serious Crisis is now brewing at the Abia state owned College of Education (Technical), Arochukwu(ASCETA)as its two staff unions; the  Academic (COEASU) and non Academic Staff (NASU) have declare a war on the provost, Dr. Christian Nwamuo  over alleged mismanagement of the school funds.
In a petition jointly signed by Comrade J.K. Ugbuta, Chairman, COEASU and Comrade D.O. Nwosu, Chairman, NASU made available to newsmen Monday, the unions, had accused the provost of misappropriating the institution's subventions from state government, as well as the federal government Tertiary Education Trust fund TETFUND facilities to the college.
"The Provost, Dr. Nwamuo has mismanaged subventions and TETFUND facilities to the college, Workers are being owed salaries over five months salary arrears. We can't tell what the Provost has done with the subventions the state government released to the college for those months," the Unions stated.
They also accused the Provost of victimizing staff through undue suspensions, surcharges, withholding of salaries, wrongful retirements and outright dismissals on trumped up charges as well as denial of staff promotions, non-implementation of promotions since 2008, among others.
"Appointment of Deans/Heads of academic departments (HODs) and Heads of administrative units (HOUs) without qualification and merit and disparity in real terms of salary given to staff on the same rank in different banks.
Other alleged wrong doing of Dr. Nwamuo is, according to the workers include, "Indiscriminate increase in school fees and imposition of levies on students, as well as non-provision of necessary facilities for students thereby scaring potential students away and forcing the students population down to less than 1,000 in all departments.
They said the mismanagement of the TETFUND interventions has led to the College being indebted to many banks and filling stations.
The workers therefore called on the state governor, Theodore Orji, to investigate the Provost so as to save the institution from impending collapse and the mortgaging of the future of students, staff as well as stagnation and reversal of development of the college."
When contacted on telephone, the Provost accused the unions in the College of always opposing his efforts to give the institution a facelift.
He added that the state government assessed his performance and reappointed him for a second term in office.
Nwamuo called on the two unions to join hands with him to take the College to greater heights instead of unnecessary opposition which he according to him, will not do the institution any good.
Short URL: https://www.africanexaminer.com/?p=9011