Crude Fraud: Fresh Trouble for Talevaras, Ontario, Aiteo as NNPC Vows to fully Recover all Payments
Business, Featured, Latest News
Tuesday, April 25th, 2017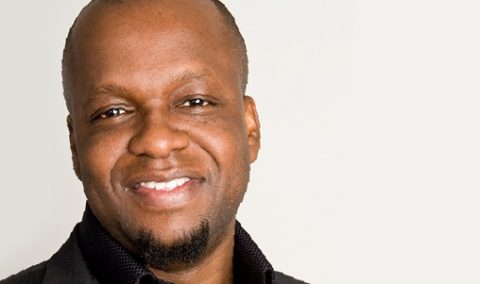 Photo Caption: Igho Sanomi, CEO of the Taleveras Group
By Ayo Balogun, Abuja
(AFRICAN EXAMINER) – Fresh trouble is brewing for three oil companies, Aiteo Energy Resources, Talevaras Group of Companies and Ontario Oil over outstanding payments of over $184 million under-delivery of crude oil recorded under the former petroleum product swap regime.
The indication emerged Tuesday in Abuja as the Group Managing Director of the NNPC, Mr. Maikanti Baru vowed to recover all outstanding $103 million and N11 billion from the three companies.
Addressing newsmen in Abuja, Group Managing Director of the NNPC who was represented by Mr. Saidu Mohammed, Chief Operating Officer, Gas and Power, NNPC, said the Corporation is currently working hard to recover all the outstandings.
He also noted that one of the operators has fully complied by returning the expropriated volumes of oil products, adding that it is working with security agencies to recover about N11 billion from one of them.
Our correspondent reports that owners of these three fraudulent oil companies used unfettered access to the former embattled minister of petroleum resources Mrs. Dieziani Allison-Madueke to fraudulently get crude oil allocations from Duke oil, a subsidiary of the NNPC without paying for the product they lifted.
Particularly, in 2012 Aiteo was allocated crude valued at $4,897,245.63 million while in 2013 and 2014, the company got crude oil valued at $6,528,298.08 million and $6,535,269.82 million respectively without paying a dime for the products.
On its part, African examiner gathered that in march Telaveras agreed to make an initial  payment of $17.2 million  and $10 million in subsequent instalments. However no commitment was made by Ontario, Aiteo.
Reports say NNPC has been mandated to recover every penny from the owners of these fraudulent companies,  which were highly favored and held sway under the last regime of the President Goodluck Jonathan, but now struggle under the present administration as they fight to stay afloat.
Short URL: https://www.africanexaminer.com/?p=38991