Dangote shines at Lagos Trade Fair, as Customers, Distributors, Pupils Throng Subsidiaries' Stand
Brands & Marketing, Business
Monday, November 4th, 2013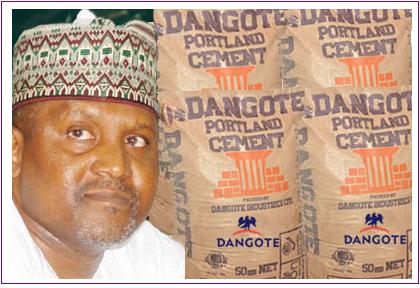 The African Examiner,
Three days into its commencement, the Pan African conglomerate, the Dangote Group has stamped its presence in a big way at the on-going Lagos International Trade Fair as the subsidiaries from the stable of the of the group dominated activities at the trade exhibition.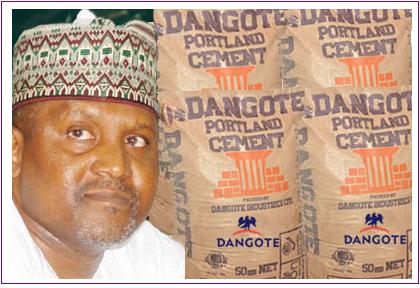 To savor the various offerings announced by the company, prior to the start of the yearly event, consumers and visitors thronged the pavilions of the Dangote Companies as the group displayed an array of products tailored to meet different consumer needs while also offering samplings to arouse the consumers' interest.
The Group's stand was strategically located close to the main entrance in the heart of the Tafawa Balewa square, Lagos venue of the fair, thus giving visitors the benefit of having the first contact with the Group's product on entering the fair while dancers thrilled them to an exciting session.
In days ahead, schools children from various institutions across the state, their teachers were not left out as they have their turn to familiarize themselves with products from the Group's stable and were showered with customized gifts
Companies from the group that are exhibiting at the fair include
the group's flagship, Dangote cement, Dangote Sugar Refinery, Dangote Agro-sacks,National Salt Company of Nigeria (NASCON) and Dansa Foods Limited, a leading producers of juice and beverages.
A major attraction at the Group's pavilion is the Dangote Kitchen which is offering a wide range of the delicacies prepared from products manufactured by companies under the Group, especially the new products like the seasoning from Dangote salt, and new sugar packs.
Visitors to the stand are also treated to free samples of various drinks from the Dansa stable for tasting; a development that has triggered high demand for the Group's products while intending distributors also had the opportunity to register at the stand.
Anthony Chiejina, the Head of the Group's Corporate Communications Department indicated that Group's participation at the Trade Fair was part of strategies to form closer bonds with its customers and distributors of the companies.
He told newsmen at the fair ground that subsidiaries of the leading African multi-national are at the Trade Fair with intent to further consolidate on their leadership in their various sectors by adding more value to their customers through provision of wide ranging products tailored to meet the specific ever changing needs of the consumers.
"Visitors to the group pavilion at the fair would have the opportunity to buy products of these companies at reduced competitive prices. There will also be free samples of the products for the visitors.
"Some Dangote subsidiaries have also mapped out arrangement to host students on some specific days. The student-visitors to the stand are given special gifts like pens, pencils, erasers and notebooks", he stated.
Short URL: https://www.africanexaminer.com/?p=4328