Dangote Slashes Cement Price At Kaduna Fair
Brands and Marketing, Business News, Latest News
Tuesday, February 25th, 2014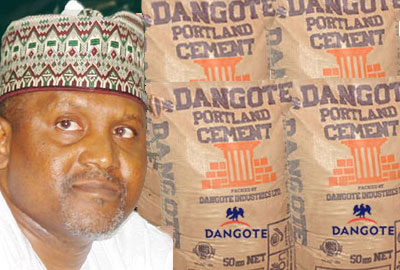 ….As President Jonathan Commends Dangote
The Dangote Cement has slashed cement price in an ongoing promo at the Kaduna 35th International Trade Fair.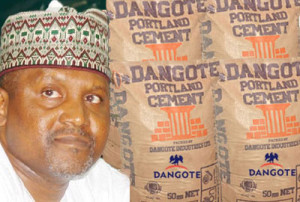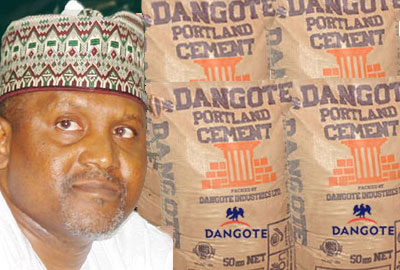 Customers will have the opportunity of buying the discounted product at the company's pavilion, Cement Regional Sales Manager Obasola Alo said.
The new promo liberalises the extant policy where customers who intend to buy directly at factory price could only do so if they are buying trucks of cement.
'Two or more people can come together to buy 100 bags. We are partnering with Access Bank whose representatives are at the fair where customers can pay and get their product.' he said.
Director General of the Kaduna Chambers of Commerce Industry Mines and Agriculture (KADCCIMA) Usman Salau applauded the partnership with Dangote, saying the promo will without doubt bolster the fair and increase participation.
He said all arrangement which include security, electricity and water supply have been concluded.
The Dangote Group is one the sponsors of the Trade Fair.
At the opening ceremony, president of KADCIMMA hailed the partnership with private investors which include Dangote Group, saying this year's fair promises to be a success.
He said participating countries include Egypt, Ukraine, India, Ghana, Niger and Senegal among others.
When contacted spokesman of Dangote Group Anthony Chiejina said this is a golden opportunity for retailers and end users to leverage on at the fair.
Meanwhile the Deputy Governor of Kaduna State, Ambassador Nuhu Bajoga, who represented President Goodluck Jonathan commended the leading roles being played by the Dangote Group in the economic transformation efforts of the government.
The deputy governor led the guests at the opening ceremony and visited the Dangote pavilion.
He described the Dangote Group as a partner in progress.
The trade fair that was officially opened last Saturday will end March 2.
Short URL: https://www.africanexaminer.com/?p=8621