Death Toll in Iraq Quake Rises to 348
Asia, Latest News, Uncategorized, World News
Monday, November 13th, 2017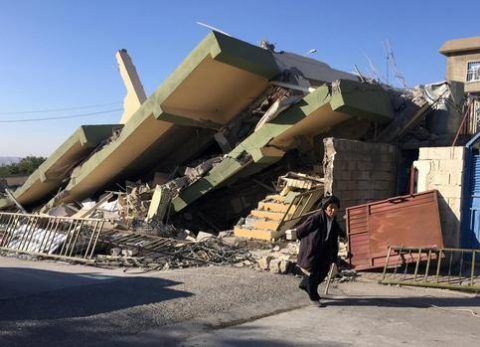 BALTIMORE, MD (AFRICAN EXAMINER) – No fewer than 348 people have been killed, while almost 6,000 injured in a 7.3-magnitude earthquake which shook the northern border region between Iran and Iraq.
The majority of those who died were said to be in Iran's western Kermanshah province.
Specifically, seven people died in Iraq, where people fled into the streets in the capital, Baghdad.
Already, an Iranian aid agency pointed out that 70,000 people needed shelter after the quake, one of the largest this year.
"I was sitting with my kids having dinner and suddenly the building was just dancing in the air.
"I thought at first that it was a huge bomb. But then I heard everyone around me screaming: 'Earthquake!" a Baghdad based nursing mother lamented in an interview with the news agency.
Many homes in the predominantly Kurdish mountainous area are made of mud bricks. Following this, they are at risk of collapse during a significant earthquake like the one that struck on Sunday.
One of the aid workers said they were being hampered by landslides.
In the meantime, the Iraqi Ministry of Health claimed that 321 people had been wounded in the Kurdistan region, where Turkey has already rendered aid.
Short URL: https://www.africanexaminer.com/?p=41466