Defection: Court Orders Legislators To Vacate Their Seats
Featured, Latest News
Monday, March 31st, 2014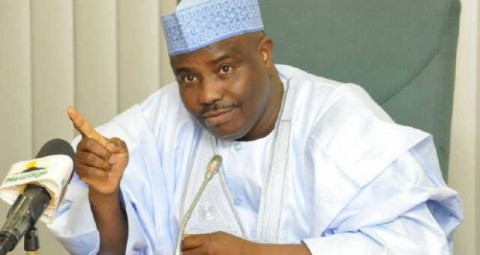 A Federal High Court on Monday in Abuja asked all members of the House of Representatives, who defected from the Peoples Democratic Party (PDP) to the All Progressives Congress (APC) to vacate their seats.
The presiding Justice Ademola Adeniyi held that the legislators cannot "validly function as members of the House of Representatives to contribute to or vote on any motion and or debate in the proceedings of the House with a view to removing or sanctioning any of the Principal Officers of the House."
Delivering the judgment,  the court further issued an order of perpetual injunction restraining the defected legislators from taking steps, actions or doing anything to effect any change in the leadership of principal officers of the House.
"The 12th to 53rd defendants ought to resign their seats honourably since they have left the party upon which their constituencies gave them mandate to represent them in the National Assembly.  They have no business morally and legally staying in the House of Representatives. Justice Ademola Adeniyi ruled.
Meanwhile, Human Rights Lawyer, Mr Babatunde Aturu has faulted the judgment saying the court was wrong in reaching asking the lawmakers to resign.
His words: "If you are asking them to resign, it must be based on the fact that there is no dispute in their party but from what we know, it will be difficult for me to say that the court was right in reaching that decision because everybody knows that the PDP, at the time they defected, was factionalised."
Short URL: https://www.africanexaminer.com/?p=9711