Defectors To APC Are Traitors To Ijaw Nation – Bayelsa PDP
Featured, Latest News, News
Saturday, July 18th, 2015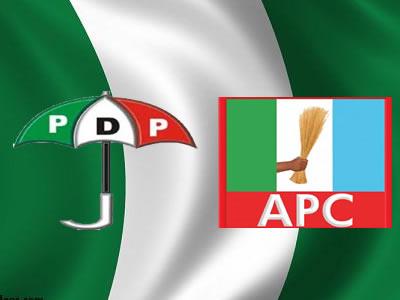 *Says They Lack Electoral Value And Never With Us
The People's Democratic Party in Bayelsa State on Saturday in Yenagoa, described as "traitors and enemies of the Ijaw nation", those who defected to the All Progressives Congress, (APC).
Reacting to the defection the State Secretary of PDP, Keku Godspower, tongue lashed the defected PDP members, describing their action as most reprehensible.
According to him, the defection was wrong because it came at a time when all well-meaning Ijaw sons and daughters are just coming to terms to "the shocking reality regarding the grand conspiracy to short change the Ijaw nation and render us politically impotent in the scheme of things."
He further berated the defectors who he said were former aides and political associates of ex-governor Timipre Sylva.
According to him, a close look at some of the names of the defectors clearly shows that a number of them were members of the disbanded Transformation Ambassadors of Nigeria, the reneged group used by former First Lady, Dame Patience Jonathan, to polarize the state and to work against the re-election of the incumbent governor of Bayelsa State, Henry Seriake Dickson.
He said, "It is clear that the defectors were never with us. Most of them in their wards cannot even win one vote against the PDP, we know them too well. For instance, you will recall that in the just-concluded National and House of Assembly elections in the state you saw how we defeated them.
"Many of them sponsored candidates in other parties against the PDP and yet they were roundly defeated. I can assure you the defectors lack electoral value and come December 5 2015, we will defeat them again in the governorship polls. Their defection is motivated purely by greed and soon enough they will come begging to be re-admitted into the PDP. The PDP in Bayelsa State remains the party to beat in the coming governorship election.
He said, "I don't want to dignify the defectors by talking too much. The property that they used as venue for their defection is a property owned by the state government which the former governor, Timipre Sylva illegally bought for himself with funds stolen from the treasury at a whopping N200 million.
"Sylva used his company's name to make the purchase but we are waiting for him and his cohorts; when the time comes, we will reveal all. Most of the defectors are well known criminals and they see politics as bread and butter affair alone.
"They fail to realize that politics is also about principle. If you jump ship anytime your party have challenges or lost an election, then you are a political harlot, and that is not good for your image."
Short URL: https://www.africanexaminer.com/?p=24468