Missing Malaysia Plane Crashed In Indian Ocean –Malaysia PM
Featured, Latest News
Monday, March 24th, 2014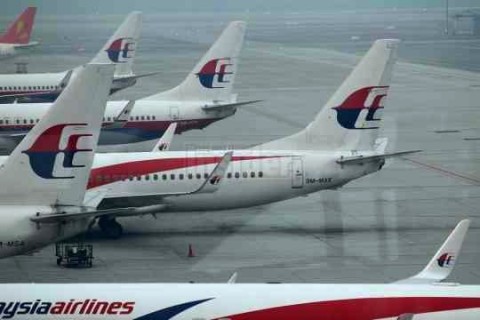 (Reuters) – Malaysia Airlines Flight MH370, which disappeared over two weeks ago en route to Beijing, crashed thousands of miles away in the southern Indian Ocean, Malaysian Prime Minister Najib Razak said on Monday, citing new satellite data.
All 239 people on board were presumed dead, airline officials said.
Analysis of satellite information from British company Inmarsat had shown that the Boeing 777's last position was in the Indian Ocean west of Perth, Australia, Najib said in a statement.
"This is a remote location, far from any possible landing sites," he said. "It is therefore, with deep sadness and regret, that I must inform you that, according to this new data, Flight MH370 ended in the southern Indian Ocean."
He added that the families of the passengers and crew had been informed.
"For them, the past few weeks have been heart-breaking; I know this news must be harder still," he said.
After the announcement, there were hysterical scenes at the Beijing hotel where many of the relatives of those on board are staying. More than 150 of the passengers were Chinese.
People wailed, cried and dropped to the floor. One woman shouted out: "It's not possible, it's not possible."
A Reuters reporter on the scene saw at least four people being carried away on stretchers.
Najib's comments came as an Australian navy ship was close to finding possible debris from the jetliner after a mounting number of sightings of floating objects that are believed to parts of the plane. The search site is about 2,500 km (1,550 miles) southwest of Perth, in icy sub-Arctic seas that are in one of the most remote parts of the globe.
The objects, described as a "grey or green circular object" and an "orange rectangular object", were spotted on Monday afternoon, said Australian Prime Minister Tony Abbott, adding that three planes were also en route to the area.
Flight MH370 vanished from civilian radar screens less than an hour after taking off from Kuala Lumpur for Beijing on March 8. No confirmed sighting of the plane has been made since and there is no clue what went wrong.
Attention and resources in the search for the plane had shifted from an initial focus north of the Equator to an increasingly narrowed stretch of rough sea in the southern Indian Ocean, thousands of miles from the original flight path.
Short URL: https://www.africanexaminer.com/?p=9453