Don't be left out in Nigeria's Vast Investments Opportunity, Aganga Tells Nigerians Abroad
Business News, Latest News, News
Wednesday, September 25th, 2013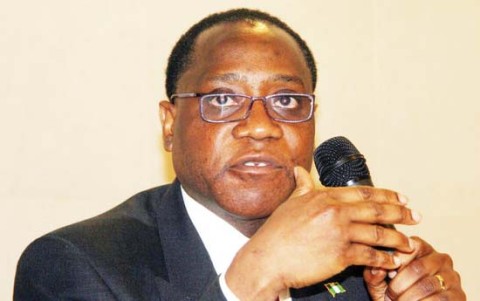 Nigeria's minister of Trade and Industry Olusegun Aganga has appealed to Nigerians in diaspora not to miss out in the ongoing massive investments drive under the transformation agenda of the present administration.
Aganga who spoke in New York at a lunch between President Goodluck Jonathan, members of the executive council and the Nigerian Professionals in USA explained that Nigeria hinted that Nigeria is now the investment destination for investors around the world.
He continued "In fact UNITAD, in June, for the second time year running announced that Nigeria was the no 1 destination for investment in Africa and in terms of returns no 4 in the whole world
"The Chinese are investing, the Europeans are investing, the American are investing, the whole world are investing in Nigeria and these investing are ongoing in critical sectors of the economy of the economy like power, Telecoms, Industry, Agriiculture, and petrochemicals"
Assuring Nigerian professionals of friendly enabling environment for business, Aganga wondered while Nigerians will not interested in investing in their own country while other nationals are taken the advantage even as he preached that, "our diaspora communities are our blood and kin, and must not be left out."
Aganga also declared that Nigeria's economy is expected to overtake South Africa as No 1 economy in Africa adding that "as a result we are focused on Agriculture, MSME development, the housing sector, industrialization, skills development and we are getting results"
In power sector, Aganga discloed that, "for the first time in Nigeria we have successfully privatized the electric power industry and are bringing in capital, technology and operational excellence into the sector as s a result, 11 distribution companies, and 6 generation companies have been privatized for over $3 billion"
In view of the government's enormous commitment to provide electricity for Nigerians, the minister assured that Nigeria will have the capacity to provide to generate 10,000 MW of electric power by first quarter of 2014 when most of NIPP power plants come on stream.
"This administration is also planning for the long term, by signing agreement with leading international power companies such as Deawoo, Siemens, Eletrobas GE and China power for an additional 40,000MW of power. That means additional investment of about $40 billion over the next 10 years" Aganga indicated
The minister of trade also told the audience there are numerous prospect to invest in the are of transportation, aviation, oil and gas, housing, agriculture, health care, infrastructure even as he listed that Nigerians abroad can come on board in the to participate in the transformation agenda through advocacy, investment and to create market for Nigerian products abroad.
Short URL: https://www.africanexaminer.com/?p=1723