Don't Be Slaves To Governors; Dogara Warns State Assemblies
Featured, Latest News
Thursday, October 22nd, 2015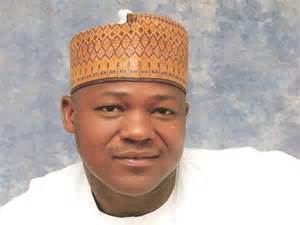 – Advocates For States' Assemblies, LGS Autonomy
By Ayodele Afolabi, Abuja
The Speaker of the House of Representatives, Yakubu Dogara, has urged State Houses of Assembly in the country to support moves to grant financial autonomy to them and local governments.
Speaking when he received members of the Bauchi state House of Assembly in his office on Thursday, Dogara said democracy was facing serious threat at the grassroots as a result of lack of independence of the local governments.
"There is no meaning to independence of you are not financially independent. Slaves don't build societies, only free men do," he argued.
Dogara held that the only authority for oversight in the state is the state Assembly, but when we transmitted the proposal for amendment to the state assemblies they rejected it.
The Speaker lamented that in a four years tenure, trillions of Naira were allocated to states and local governments but when you visit the state, you won't see projects commensurate with the money they received.
"I am not indicting you but speaking to your conscience, our feeling is that there has not been appropriate and effective oversight by the state legislatures," he stated.
I am calling on leaders to rise beyond our differences, unite and deliver dividend of democracy to the people.
"If we fail to perform, they will not spear us. We should do everything to deliver on our mandate"
The Speaker also expressed gratitude to President Muhammadu Buhari for reposing so much confidence in the sons and daughters of Bauchi state by appointing them into key Federal government offices.
He said, the only way to reciprocate the gesture was for leaders in the state to deliver on their mandates to the people.
The State Assembly members were led by the Speaker Hon. Kawuwa Shehu Damina, who commended Dogara for his sterling leadership qualities.
Hon. Damina said Dogara exemplifies courage, simplicity, dedication, generosity, commitment and service per Excellence.
Short URL: https://www.africanexaminer.com/?p=26639