Ebola Doctor Dies In Sierra Leone
Featured, Latest News
Tuesday, July 29th, 2014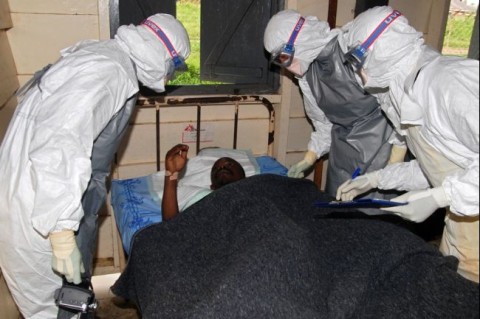 A doctor who was on the front lines fighting the Ebola outbreak in Sierra Leone on Tuesday died from complications of the disease, Doctors Without Borders have said
Dr. Sheik Humarr Khan fell ill early last week while overseeing Ebola treatment at Kenema Government Hospital, about 185 miles east of Sierra Leone's capital city, Freetown.
He was treated by the French aid group Medecins Sans Frontieres — also known as Doctors Without Borders — in Kailahun, Sierra Leone, spokesman Tim Shenk said.
Ebola typically kills 90% of those infected, but the death rate in this outbreak has dropped to roughly 60% because of early treatment. The outbreak is happening primarily in three West African countries: Guinea, where it began, Liberia and Sierra Leone.
As of July 23, the World Health Organization had confirmed more than 800 Ebola cases in the region, but it suspects there have been many unreported infections and there may be as many as 1,200 cases.
Sierra Leone has been hardest hit, with approximately 525 cases.
"Dr. Khan was an extremely determined and courageous doctor who cared deeply for his patients," Doctors Without Borders said in a statement.
"His work and dedication have been greatly appreciated by the medical community in Sierra Leone for many years. He will be remembered and missed by many, especially by the doctors and nurses that worked with him. MSF's sincere thoughts and condolences are with Dr. Khan's family, friends and colleagues.
CNN
Short URL: https://www.africanexaminer.com/?p=15290