Ebola: WHO Issues Warning Over Possible Infection Through Sexual Transmission
African News, Featured, Latest News
Saturday, May 9th, 2015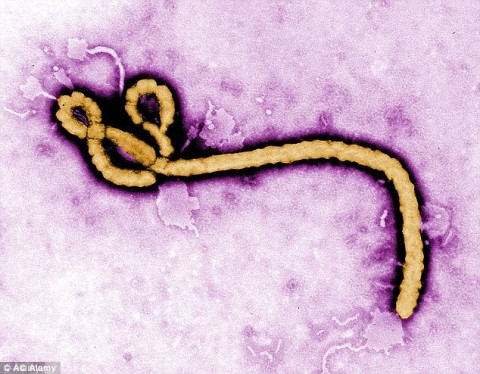 By Ayo Balogun – The World Health Organization (WHO) has issued an interim warning about the possibility of contract of the deadly Ebola Virus Disease (EVD) through sexual transmission.
The body gave the hint Saturday, in a statement it issued in Lagos.
Consequently, the world heath body had directed EVD survivors and their sexual partners to go for counseling so as to guard against possible transmission of the deadly disease.
While noting no case has been established yet and the possibility still remains theoretical, WHO stressed that sexual transmission of the EVD from males to females was a strong possibility, indicating "studies have shown that Ebola virus can be isolated from semen up to 82 days after symptom onset".
The body buttressed that a recent investigation identified genetic material (RNA) from the virus by nucleic acid amplification tests (such as RT-PCR) 199 days after symptom onset.
"This is well beyond the period of virus detecting ability in the blood of survivors and long after recovery from illness. The detection of virus genetic material many months after symptom onset is assumed to reflect the continuing, or at least very recent, presence of live and potentially transmissible Ebola virus" the statement stated.
For now, WHO pointed out that more surveillance data and research were needed on the risks of sexual transmission and particularly on the prevalence of viable and transmissible virus in semen over time, hence recommended that in the interim, all Ebola survivors and their sexual partners should receive counseling as well as ensure safe sexual practices until their semen has twice tested negative, while the survivors must be provided with condoms.
It cautioned further that EVD survivors and their sexual partners should either abstain from all types of sex or observe safe sex through correct and consistent condom use until their semen has twice tested negative.
It would be recalled the first index case of EVD casualty in Nigeria, a Liberian-American, Mr. Patrick sawyer died last year July in Lagos. The country recorded about six other additional deaths in Lagos and Rivers States, who were either primary or secondary contact of Sawyer.
Thousands have died of the deadly disease last year in some African countries, including Liberia, which suffered highest casualties.
Short URL: https://www.africanexaminer.com/?p=23473