ECOWAS Submits $602m 2019 Budget to Parliament
Latest News, West Africa
Tuesday, December 4th, 2018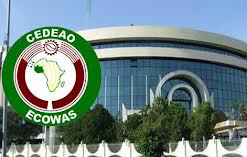 (AFRICAN EXAMINER) – The ECOWAS Commission has submitted a budget proposal of 602 million dollars (381, 612, 734 Units of Accounts (UA) to the Community Parliament for the 2019 fiscal year.
The Administration and Finance Committee (AFC) of the ECOWAS Commission made the presentation at the ongoing Second Ordinary Session of the parliament in Abuja on Tuesday.
The commission presented the Budget figures in West African Units of Accounts (UA) and according to the budget document 1 U.S. dollar is equals to 0.6337 UA.
The budget was based on the recommendation of the AFC which deliberated on an initial community proposal of 383, 727, 365 UA.
The 2019 proposal showed an increment of 98, 817, 554 UA from the 2018 budget which represents a 34.7 per cent increment.
Mr Musa Sani Nuhu, Chairman of the AFC, who presented the budget, said that in the breakdown, the commission is to get UA 228, 368, 638, parliament to get UA 19, 483, 286, 790 while the Community Court is to get UA 16, 202, 778.
Musa added that UA 48, 033, 434 was proposed for the West African Health Organisation (WAHO), UA 10, 660, 210 for the Inter-Governmental Action Group against Money Laundering (GIABA) while the Auditor General's office is to get UA 5, 547, 666.
Addressing members of parliament, the AFC Boss said that 73.9 per cent of the budget would be dedicated to community programmes and projects while 26.1 per cent would be the cost of administration.
According to him, the sources of the funding will include: Community Levy (UA 202,870,316), arrears of community levy (UA 60, 894, 454), Reserves (UA 4, 357, 366), Arrears of contribution (UA 1, 768, 710), other income (UA 198, 773) and external funding (UA 111, 523, 115).
At the end of the presentation, the parliament referred the budget proposal to the Ad-hoc Committee on Administration, Finance and Budget Control to report back to plenary on Saturday. (NAN)
Short URL: https://www.africanexaminer.com/?p=46694