ECOWAS To Check Influx Of Foreign Herders Into Nigeria – Tambuwal
African News, Featured, Latest News, News Across Nigeria, News Around Africa
Monday, March 8th, 2021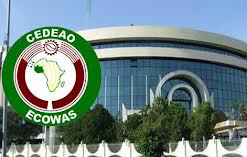 (AFRICAN EXAMINER) – The governor of Sokoto State, Aminu Tambuwal, has enjoined the Economic Community of West African States (ECOWAS) to review the protocol on free movement so that the influx of foreign herders into Nigeria will be curtailed.
Tambuwal disclosed this on Saturday when he appeared on Television Continental Programme on Saturday saying that some of the herdsmen from neighboring countries are part of the pastoral conflict in Nigeria.
According to the former speaker of the House of Representatives, West African leaders must look into the ECOWAS protocol because Nigeria "has a problem with it".
He said: "We need to go back to the protocol of ECOWAS because it is established that a number of these herders are coming from across other West African countries.
"So, we need to go back and recommend to President Muhammadu Buhari… we need to go back to the ECOWAS protocol, to convene a meeting of ECOWAS and review it.
"We, as a country, have a problem with the protocol, so review it. We must find a way of stopping this movement."
Tambuwal further stated that the protocol has made it easy for herdsmen to come into Nigeria from as far as Central Africa and "it is affecting everybody".
He added: "We need to rejig it and see where there are issues and address them."
Short URL: https://www.africanexaminer.com/?p=60484