Edo PDP Rejects Tribunal Verdict Nullifying Esan North East LG Poll
Latest News, Politics
Wednesday, February 19th, 2014
Peoples Democratic Party (PDP) in Edo State has reacted to Tuesday judgment by the Edo State Local Government Election Tribunal, which nullified the October 22, 2013 election in Esan North East Local Government Area, describing it as a "detour by the All Progressive Congress-controlled state government to cover its track."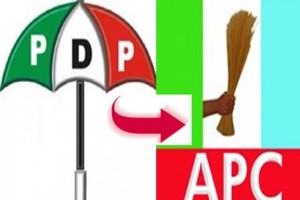 Chairman of the PDP in the state, Chief Dan Osi Orbih, said that the Tribunal should have declared its party candidate, Hon John Yakubu, winner of the council poll on the strength of overwhelming evidence in support of his victory instead of outright nullification of the election.
Chairman of the Edo State Independent Electoral Commission (EDSIEC), Mr Solomon Ogor had announced in Benin the APC candidate in the election, Hon Sam Oboh, as winner on the basis of some fictitious figures that did not emanate from the wards that make up the Local Government Council Area.
The PDP and its candidate, Yakubu, had challenged the result of the election, as declared by the EDSIEC, at the Local Government Election Tribunal, which delivered its judgment Tuesday in Benin, nullifying the entire election.
But in a press statement yesterday by Orbih, the PDP said it had in its possession a video of a meeting at the Edo State Government House, where top leaders of the APC rehearsed a plot that was acted out at the Tribunal that culminated in the Tuesday verdict.
According to Orbih, "We are fully armed with graphic details of their evil plot. The original plot was for the Tribunal to declare the APC candidate winner of the election but that failed due to the good work of our team of lawyers and the witnesses we called on.
"They were, however, confronted by a deluge of evidences we presented including EDSEIC Ward Returning Officers who attested to the fact that PDP won the elections. They quickly made a detour switched to the second plot which was to nullify the result. To say the least, we are disappointed with the Edo APC government and their principal actor, Adams Oshiomole, in this unfolding drama.
"The verdict falls short of our expectations as our candidate would have been declared winner if justice had been served. Now that the tribunal has ruled that there was no collation of result, from where did EDSIEC get the result it announced? We therefore call for the arrest and prosecution of the chairman the EDSIEC, Solomon Ogor, who criminally and fraudulently announced an APC manufactured result."
Stating that the PDP and its candidate should have been declared winner of the election, Orbih said the party would decide, in due course, its next line of action.
Short URL: https://www.africanexaminer.com/?p=8464