Egypt Denies Report That Fire Caused 2016 Egyptair Plane Crash
Latest News, North Africa
Monday, July 9th, 2018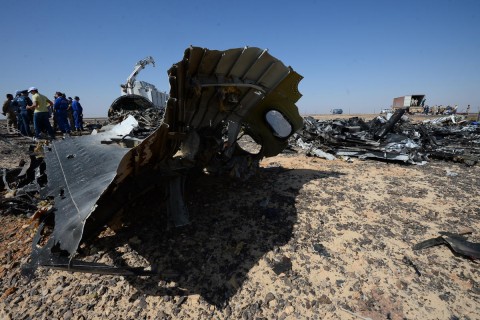 (AFRICAN EXAMINER) – Egypt public prosecution on Monday, denied reports the crash of an EgyptAir flight in 2016 was likely caused by fire in the cockpit, stressing that investigations into the incident were still ongoing.
The Airbus A320 en route from Cairo to Paris crashed into the eastern Mediterranean on May 19, 2016, killing all 66 passengers and crew on board, including 15 French citizens.
"Reports fanned by news websites said that the crash of the plane was caused by a fire in its cockpit are bare of truth,'' state-run al-Ahram news website quoted a prosecution statement as saying.
The prosecution added that earlier Egyptian forensic report showed traces of explosives found on human remains, some metal, plastic and solid materials from the plane wreckage stuck to body parts at the crash site.
The Egyptian prosecution statement came after several media outlets, citing French investigators, who reported that the cause of the crash was likely due to a fire in the cockpit.
Investigators from France's BEA civil aviation bureau said in a release on Friday that a fire broke out in the plane's cockpit and quickly spread, leading to a loss of control.
The BEA's findings diverge from an Egypt-led investigation that in 2016 reported that traces of explosives were found on some of the crash victims' remains.
The bureau called on upon the Egyptian investigation, yet to publish its final report, to consider the fire hypothesis "in the interests of aviation safety.'' (NAN)
Short URL: https://www.africanexaminer.com/?p=44850