Ekiti crisis: Afenifere Decries Deliberate Collaboration By Security Agencies
Latest News, News, News From The State, Politics
Monday, September 29th, 2014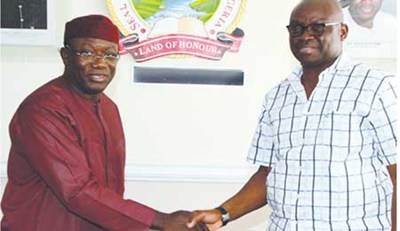 The Afenifere Renewal Group [ARG] has expressed concern over the way a needless and preventable violence has degenerated into anarchy in Ekiti State.
In a statement issued by its Chairman, Olawale Oshun, the group said from all indications, there is no justification for why, within just one week, the state is transiting from a peaceful community to that of chaos.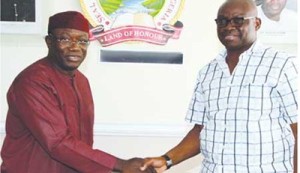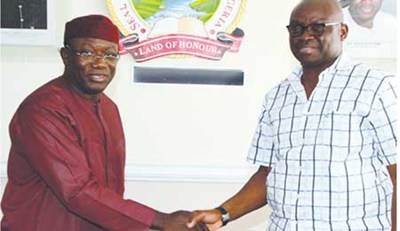 ARG notes that the two sequential attacks on judicial officers were pernicious in intent because the first incident ought to have served as premonition for a non-partisan security agency to take charge and arrest the situation.
"Not in any report did we read that the hoodlums attacked security officers. Rather, the attacks were targeted against unarmed civilians and judicial officials, right in the presence of security operatives. These are clear indications of deliberate negligence, if not collaboration, by security operatives," the statement said.
"That a handful of hoodlums, clearly under manipulation, successfully halted judicial proceedings in a lawful and legally-constituted court of law is appalling. It is a barefaced signal that 'might is right' and that hoodlums will now be the dispenser of justice in a civilised society. These acts are blatant disregard of the judiciary and an assault on the collective civility of all Yoruba people."
The group said: "Rumour has been rife that desperate politicians, with the backing of Federal Government, as part of their untoward plan to win 2015 Presidential Election by all means, are seeking any opportunity to foment mayhem in the Southwest.  The failures of security operatives to nip the courtroom crises in the bud lend credence to this rumour and it shows a different signal from President Jonathan's recently publicised commitment to security at UN General Assembly."
"ARG would like to suggest that the resulting anarchy is a coded message that warns against reposing faith in security agencies whose reporting lines lie far away from the constituent unit they are serving – another poor indication of the nation's over-centric unitary system."
"ARG would like to remind these desperadoes that treacherous politicians have never amounted to anything good in Yoruba land, whatever their short gain may be. This disregard of a key element of governance has no place in Yoruba land; it shall be uprooted the same way previous attempts were resisted. We want to remind them that such intimidation and violation of Rule of Law have always made the Yoruba race stronger, resulting in substantial gain for the populace," it said.
ARG reiterates that, for Nigeria to survive current besetting crises, national institutions must remain truly national, not only in structure, but also in operations. They must not become toothless or be rendered ineffective at the whim of those who may wish to deploy them for selfish purposes.
"ARG therefore calls on the Acting Inspector General of Police, Suleiman Abba, to take urgent steps to restore faith in the Police by bringing all violators of the peace of our people to justice, , while those are the custodians of our judicial institutions at this time must do all within their powers to protect the sanctity of the temple of justice," it added.
Short URL: https://www.africanexaminer.com/?p=18083