Election Postponement A Major Setback –APC; Shift In Nation's Interest —PDP
Featured, Latest News, Nigeria 2015 Election
Sunday, February 8th, 2015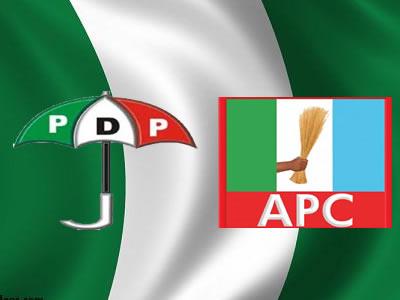 Ayo Balogun, Abuja – The All Progressives Congress (APC) has condemned the postponement of the February 14 elections describing it as a major set back for the country's democracy.
The chairman of the Independent National Electoral Commission (INEC) Prof. Attahiru Jega who had insisted that the commission was ready for the election announced the shift in the polls following letters from the country's service chiefs that they could not guarantee the safety of both poll officials and electorates if the election holds as scheduled.
In a statement issued in Abuja, APC National Chairman John E. K. Odigie-Oyegun said the postponement is "clearly a major setback for Nigerian democracy."
He added, "In the meantime though what has happened is highly provocative, I strongly appeal to all Nigerians to remain calm and desist from violence and any activity which will compound this unfortunate development."
According to him, the All Progressives Congress will not abandon its commitment to change and will sustain the struggle to establish a new Nigeria.
On the other hand, the ruling Peoples Democratic Party (PDP) Presidential Campaign Organisation has thrown its weight behind the postponement saying it was in nation's interest.
The party's position is contained in a statement issued on Sunday in Abuaj by the Director of Media and Publicity of PDP campaign organisation, Chief Femi Fani-Kayode.
The statement partly reads: "INEC must be commended for showing the courage to shift the elections, after acknowledging the fact that its state of preparedness was not 100 per cent," he said.
"Since this decision has been taken in the interest of deepening democracy and in national interest, we accept it in good faith.
"We commend INEC's courage and obvious commitment to ensuring a free and fair election."
"By insisting that the elections should be conducted on Feb. 14, the opposition was not only dangerously flirting with chaos, but also putting our country firmly on the path of confrontation, division, injustice, disaster and destruction.
"This is especially so, given the fact that no less than 34 per cent of eligible voters have not been able to access their Permanent Voter Cards (PVCs).
"A situation where such a large percentage of our people would have been disenfranchised is unacceptable and the fact that the APC was insensitive to that fact speaks volumes."
"Our candidate is confident; our course is just; our God is mighty and our victory is assured. No matter what happens and no matter how long it takes, we shall prevail."
Short URL: https://www.africanexaminer.com/?p=22165