Enugu Assembly Rejects Bill on Equal Rights, Opportunities for Men and Women
Featured, Latest News, News
Tuesday, February 9th, 2016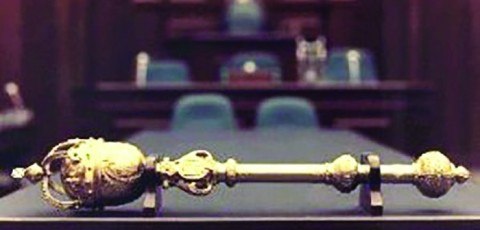 …Says It's Anti-African Culture
By IGNATIUS OKPARA, Enugu
Members of the  Enugu  State House of Assembly, Tuesday turned down a bill seeking Equal Rights and Opportunities for men and women and Other Matters presented before it by one of its female colleague, saying its contents are anti African Culture.
The bill, sponsored by Hon. Dame Nkechi Omeje-Ogbu, representing Nsukka West Constituency and House Committee Chairman on Gender Affairs, had scaled the first reading.
However, it suffered a setback during the House Tuesday's plenary, as most members kicked viciously against the bill in the sense that it was anti-cultural as well as anti-African.
It was heading for total rejection when the Speaker, Hon. Edward Ubosi intervened and suggested that they should step it down to make room for further consultations.
The speaker appreciated the sponsor of the bill for her effort so far saying that the bill should be stepped down for wider consultation and continues debate on a later date.
He said that the assembly would not want to kill the bill even though majority of his members kicked against it.
The sponsor of the bill had earlier posited that if passed into law, "the Enugu State equal opportunities bill would protect all persons from discrimination on the basis of sex in the private and public spaces.
She said that the bill provided protection for women  bodies, integrity, human dignity and would affirm their rights to equal opportunities to realize their full potentials.
Ogbu further stated that the bill if passed would be published so that any person who has any comments on all or any of the provisions may submit same to the clerk of the house.
The female lawmaker, equally stressed that the bill is seeking for positions, appointments to women of Enugu State, adding that neither marriage, divorce nor widow would deny women their rights.
She noted that Enugu state women should be given equal opportunities as men and women because they attended same school, awarded the same degree, and wondered why they should be discriminated against.
Ogbu also explained  that the purpose of the bill was to give effect to chapters 2 to 4 of the 1999 constitution of the federal republic of Nigeria.
In his submission  to the debate before it was stepped down, Hon. Sunny Ude-Okoye, the member representing Awgu North constituency said that he would not be a party to such bill because here is Africa and not America.
Ude-Okoye suggested that if anybody wants such practice as suggested in the bill, such a person should go to America.
"I have risen to declare my stand.  I have risen to take my stand that this is a colossal waste.
"The bill is talking about the women, the women. Who is deceiving who?
"Here is Africa, anybody who wants to practice what Obama and Americans are practising should go to America," he points out.
He pointed out that debating on the bill was a waste of time because the right of everybody, including women, has been provided by the constitution, stressing that there was something that meets the eye in the bill which he described as a deceit.
His word: "it is a total deceit, if you say 35%, it is deceit, why not say 50%.  I am saying that I am against the bill in its entirety and will never be in support of it." he insisted.
Also contributing, another lawwmaker, Iloabuchi Aniagu representing Nkanu West aligned himself with Ude-Okoye saying that the bill should be stepped down for further consultation.
Aniagu said the bill might be talking about gay marriage and nobody knows, pointing out that there could be some unseen hands at work. I can see some unseen hands in the bill." he stated.
Short URL: https://www.africanexaminer.com/?p=30070