Enugu Community Sends SOS To Buhari Over Alleged Harassment, Intimidation By Commissioner Of Police
Latest News, News, News From The State
Wednesday, October 14th, 2015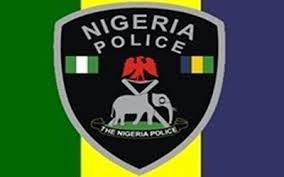 By IGNATIUS OKPARA, Enugu
The people of Umunenshi Amechi- Uwani, Community, in Enugu South Council Area of Enugu State, have appealed to president Mohammadu Buhari, to come to their rescue, over the alleged intimidation and harassment by the state Commissioner of Police, Adamu Abubakar Mohammed.
They also urged him to as a matter of urgency, carry out a thorough investigation on the alleged atrocities and misconduct of the Enugu Police helmsman, which they said, is fast becoming an embarrassment to the image of the force.
The community, stated that the call became necessary, following the seeming failure of the police top hierarchy in Abuja to call the Enugu police chief to order, despite acknowledging receipts of series of petitions to the police headquarters by the community.
They accused the Enugu police boss, of taking side with their rival community,Ugwuoyia Ndi-agu Amechi, in a land dispute which they (petitioners), had won at various courts, including the supreme court.
Addressing newsmen on Tuesday in Enugu on behalf of the community, a human rights lawyer, and counsel to the community, Barrister Sunday Anyanwu, regretted that Commissioner Mohammed, has allegedly done serious harm than good to the people of the area, "simply because of land.
He accused the CP, of shielding criminals in the state instead of exposing them, adding that he (Mohammed) has been covering the alleged killers of one Chinedu Nnaji, a 35 year old man, who was murdered in a cold blood on 17th, December 2014 by some heavily armed youths from the opposing community.
According to him, the late Nnaji, was attacked and killed by youths from the rival clan, led by one Afamefula Ugwu, when the deceased and some others were sent by the community leaders to the disputed land to locate where their town hall will be erected.
The Counsel, noted that almost one year after Nnaji, was murdered, his corpse was yet to be released by the Police for burial.
The CP, he further alleged, had continued to use his position to deny the family members and community justice on the matter, saying he has been frustrating investigation into the case by operatives from the force headquarters, Abuja.
He declared that the community has lost absolute confidence in Abubakar, whom they also accused of compromising his office immediately after he allegedly bought three plots from the disputed, land at the cost of 9 million naira, from the key suspect, Ugwu, whom they described as illegal land speculator.
"The Complainants were not happy with the role played by the Commissioner of police Enugu state Command, who is alleged to have bought three plots from the land in dispute through Afamefula Ugwu"
"We want to use this medium to call on president Buhari, and the media to come to our rescue before our entire community will be wiped away" Anyanwu stated.
Short URL: https://www.africanexaminer.com/?p=26413