Enugu Government Raises Alarm Over Vandalisation Of Traffic Light System
Enugu, Featured, Latest News, News, News From The State
Friday, June 10th, 2016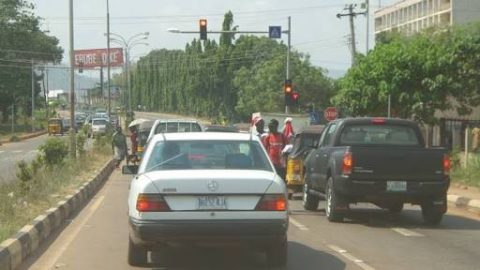 By Ignatius Okpara, Enugu
ENUGU NIGERIA (AFRICAN EXAMINER) – The Enugu State Government has raised alarm on vandalization of the equipment that control traffic light system at Ani Street junction, Enugu by WTC, resulting in temporary shutdown of the traffic light system along University of Nigeria, Enugu Campus (UNEC) road.
It said the equipment was vandalized last (Thursday) night by unknown hoodlums.
A statement signed by the State Commissioner for Transport, Mr. Vitus Okechi and made available to AFRICAN EXAMINER in Enugu stated that the alarm became necessary so as to keep the public ,especially road users informed about the cause of the temporary shutdown of the traffic control light system on the road.
Mr. Okechi added that the explanation would also make the motorists to appreciate the predicament of the government in maintaining the operation of traffic control light system in the state, despite the current economic challenges in the country.
The Commissioner maintained that the accident that occurred around 1 am on Saturday at Uwani by Robinson street junction was not caused by faulty traffic control light system, insisting that the facility was in good state as at the time the crash occurred.
He noted that the ugly activities of the vandals which include, carting away of the control system batteries, cables and other sensitive equipment during night hours, had been consistent, even when adequate security measures were provided to secure the equipment in different locations.
Mr. Okechi said that the vandalized equipment had been costing the state government a huge amount of money to restore, regretting that such criminal acts are being encountered when the nation's economy is in a bad state.
He disclosed that some of the hoodlums had been arrested in the past and charged to the court, stressing despite the untoward experience being encountered in the hands of the hoodlums, the Sate government remained committed to its vision to operate a functional traffic control light system for motorists so as to enjoy smooth and accident-free movement of vehicles in the State.
According to him, "we are calling on the public to assist the government in securing the equipment and report to the security agencies any person suspected to be a threat to the functional operation of the traffic light system in the state.
Short URL: https://www.africanexaminer.com/?p=33470