Enugu Youths to Immortalise Bianca's Dad, Late C.C. Onoh
Uncategorized
Thursday, November 7th, 2013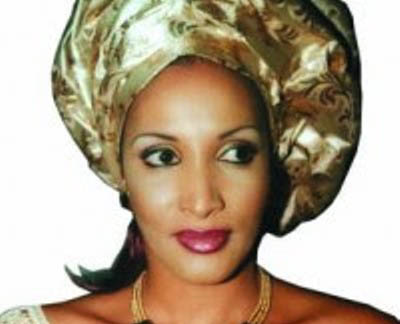 Ignatius Okpara, Enugu
Four years after his demise, a youth organization, under the aegis of Enugu Youth Movement, EYM, has commenced process of immortalizing  the late leader and former Governor of old Enugu State, Chief Christian Chukwuma Onoh.
In an inaugural memorial lecture held in honour of Onoh, at Enugu sports Club, thursday, the youths said it believes that the people and state could rediscover themselves through the spirit of Onoh by rallying around his name.
The Enugu Youths remarked that C C, as Onoh was fondly referred to, personified the vision and mission of Wawa, that is Enugu people , noting that he fought for the liberation and self determination of his people without having ulterior motive.
The group however, wondered why "in today's Enugu state, selfishness and greed have come in to break the cord of unity that kept them together to the extent that Nsukka Man is fighting Udi and Ezeagu Man is fighting Nkanu Man unlike in the days of Onoh.
National leader of EYM, Comrade Chris Agu, stated that the group is working towards ensuring that the aim and aspiration of Chief C. C. Onoh and other founding fathers of the state is re-invigorated.
Daughter of the late sage and widow of the late Igbo leader, Her Excellency Ambassador Bianca Ojukwu had thanked the initiative of the Enugu Youths Movement and pledged that the Onoh family will support them to immortalize the legacies of their father.
Mrs. Ojukwu who is the Nigerian Ambassador to spain, described Onoh as a loving father, a strict disciplinarian and a man whose vacuum he created in the family is very much missed.
Her words: "Chief C C onoh was an uncommon man of uncommon virtues. One of his greatest achievements was in the transformation of the psyche of his people. He left legacies that are more enduring than cathedrals.
"He brought about a rebirth, a regeneration of the ideals and principles of an entire people. He is known as the father of Wawa land. He is generally referred to as Wawa land foot soldier. There are very few like him once in a generation.
Dignitaries present at the memorial lecture where memories of Onoh were shared included, former President General of Ohanaeze Ndigbo, Dr. Dozie Ikedife, Dr. Emma Ome of Law faculty university of Nigeria Nsukka, UNN, Joe Asogwa of Enugu development Association, Onoh's son Dr. Josef Umunnakwe Onoh, among other personalities.
Short URL: https://www.africanexaminer.com/?p=4505