Ethiopia Needs $7.5bn to Finish Mega Projects
South Africa, Southern Africa
Saturday, July 7th, 2018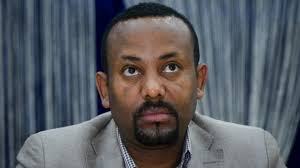 (AFRICAN EXAMINER)- Ethiopia needs 7.5 billion dollars to finish infrastructure projects such as a massive dam and roads that the government hopes will drive industrialisation, the new prime minister said on Friday.
Speaking to parliament before its vote on the 2018/19 budget, Abiy Ahmed said the government needed to be more efficient and prudent in its spending of public funds.
He said that many state-owned enterprises were heavily indebted and export earnings were a third of the 10 billion dollars annual target.
Abiy took office in April and has pledged sweeping political and economic reforms. (Reuters/NAN).
Short URL: https://www.africanexaminer.com/?p=44823