EXCLUSIVE: Boko Haram Is Jihad Against Jonathan, Nigerian Christians -Cleric
Featured, Latest News, News, Uncategorized
Sunday, May 11th, 2014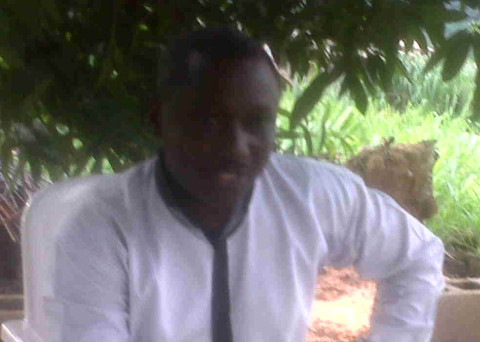 From Ignatius Okpara, Enugu
Overhaul all the nations security outfits– Cleric tells Jonathan, Says Boko Haram is Jihad against Nigerian Christian.
As the present security challenges facing Nigeria continues unabated, the famous General Overseer, and Spiritual head of Christian Victory prayer Ministry, (CVPM), world- wide, Pastor Dan Obinegbo, has challenged president Goodluck jonathan to embark on total overhauling of all the nation's security outfits.
The fire brand Pastor, regretted that the unholy activities of members of the Islamic sect, Boko Haram, in the North East part of Nigeria, had gradually turned into a whirlwind that may blow the entire nation into oblivion if not addressed.
The cleric, who spoke with African Examiner in Enugu Friday, however, blamed the insurgency on what he described as "betrayal of trust" by Muslims security operatives, especially soldiers and policemen of the northern extractions.
Pastor Obinegbo, argued that if Muslim security operatives from the Northern segment of the country, had done their jobs with patriotism and sincerity of purpose at the inception of the menace, it would had been nipped in the bud.
For the man of God,"Boko Haram, is a religious war being waged on Nigeria because a Christian is on the throne. They are foot soldiers of the Northern elites who do not want or believe in president Jonathan"
"Boko Haram is a Jihad against Christians in Nigeria, or Jonathan, with the Organisation of Islamic Countries OIC, under tune"
Continuing, "Boko Haram is a manifestation of mythical orgies of 1990s, the same Kano riot and Kaduna riots of the 1980s, it is the same wickedness of blood thirstiness for those who call themselves brothers in the north"
"Where was Boko Haram when Babangida and others were in power? Boko Haram now came from nowhere because the head is from south- south"
The CVPM leader said: "Warfare are made ready for the days of battle, but victory belongs" advising members of the sect, and their sponsors, to turn away from their evil way, or be ready to incur the full wrath of God.
While hailing the intervention of United States (US) and other foreign super power nations towards rescuing the over 200 missing Chibok secondary school girls, being held by the insurgents, Pastor, Obinegbo warned Nigerians not to be carried away by the international assistance.
On the ongoing National Conference (CONFAB) in Abuja, the clergyman, said" "coming together as a people to deliberate on national issues that would correct some of the present imbalances was a good developing, but our problem had always been implementation of outcome" he pointed out.
Short URL: https://www.africanexaminer.com/?p=11174