EXCLUSIVE: Five Days After Inauguration, Governor Ugwuanyi In A Fix Over Key Appointments
Exclusive Reports, Featured, Latest News
Tuesday, June 2nd, 2015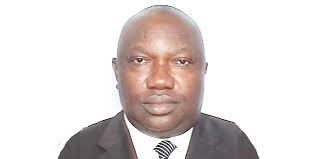 From Ignatius Okpara, Enugu – There are strong indications that the newly-sworn in Governor of Enugu state, Chief Ifeanyi Lawrence Ugwuanyi, is presently in a serious dilemma over appointment of his personal aides and other key government functionaries.
Five days after his inauguration, the new Enugu State Chief Executive, is yet to make any pronouncement regarding any political appointment.
Unlike some other states, Ugwuanyi, has been operating in a vacuum, without Secretary to the state government, SSG, Chief press secretary, CPS, Chief of Staff or Principal Secretary as the case may be, among other vital and sensitive positions.
However, AFRICAN EXAMINER reliably gathered from a source close to government quarters, who craved anonymity that the delay in the appointments might not be unconnected with the pressure being mounted on the Governor by various interest groups, especially political stakeholders in the state.
The source said the Governor is in a serious dilemma, over the endless list of nominees presented to him by PDP stalwarts and elder statesmen, who want their interests to be protected in the new administration.
For instance, Our correspondent learnt that political bigwigs such as the immediate past Governor, Sullivan Chime, the outgoing Deputy Senate President, Chief Ike Ekweremadu, ex- ministers, Ambassadors, and some notable Traditional rulers from Nsukka cultural zone, have been chasing and harassing the Governor with long list of their preferred nominees, even before his swearing- in.
Apart from the above mentioned interest groups, Ugwuanyi's colleagues in the House of Representatives and some business moguls in the state who allegedly contributed to his campaign expenses, also want to be compensated via representation in the new State's government.
AFRICAN EXAMINER had earlier reported – prior to and after Governor Ugwuanyi's inauguration last Friday, his country home at Orba, in Udenu council Area of the state, his Enugu residence and that of his relations, as well as those of his close associates, had remained a political pilgrimage centre of sort, as appointment seekers have continued to flood the premises and its environs.
Short URL: https://www.africanexaminer.com/?p=23833