Execution: Saudi Arabia Breaks Up Diplomatic Ties With Iran
Latest News, World News
Sunday, January 3rd, 2016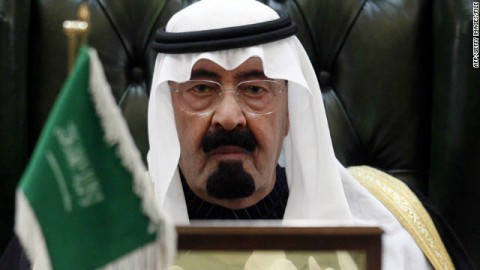 *Recalls Envoy From Tehran
A day after it executed a prominent shiite cleric Sheikh Nimr al-Nimr, Saudi Arabia authority late Sunday, announced break in diplomatic ties with Iran.
Saudi Kingdom Foreign Minister, Abdel al-Jubeir made this known at a news conference Sunday, after demonstrators again stormed the Saudi embassy in Tehran, the Iranian capital.
It would be recalled Iranian renowned Sheikh Nimr al-Nimr and 46 others were executed Saturday, after being convicted over terrorism-related offences.
The Saudi Foreign Minister subsequently directed that all Iranian diplomats must vacate Saudi Arabia within 48 hours. Consequently, the Saudi authority has commenced recalling of her diplomat from the Shiat Middle East country.
The Minister asserted that Saudi Arabia would not allow Iran to undermine its security, while accusing it of distributing "weapons and planted terrorist cells in the region".
Jubeir retorted at the press conference: "Iran's history is full of negative interference and hostility in Arab issues and it is always accompanied by destruction."
Earlier, Iran's Spiritual Leader, Ayatollah Ali Khomenei warned that the Sunni Muslim kingdom (Saudi) would face "divine revenge" for Sheikh Nimr execution.
Khomenei also described late Sheikh Nimr a "martyr".
After the execution, protesters stormed the Saudi embassy in Tehran late Saturday, setting fire on the building, but were later resisted by police.
Short URL: https://www.africanexaminer.com/?p=29063