Fashola Approves 6 Months Maternity Leave for State Public Servants; 10 days For Male Counterparts
Latest News, News, News From The State
Thursday, July 17th, 2014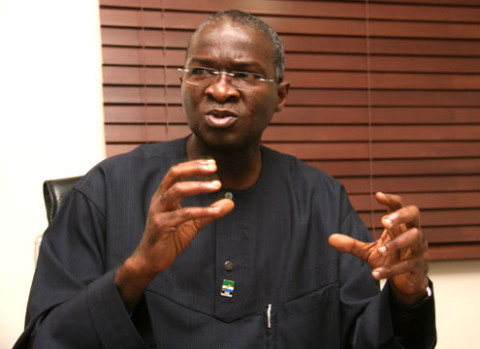 The Lagos state female and male public servants have further benefitted from the service, as Governor Babatunde Fashola on Thursday approved various maternity leaves for them after delivery of a new baby. The policy provides between three and six months, covering the first to third delivery.
Head of the state Civil service, Mrs. Josephine Williams made this known in Alausa, Ikeja, the state capital, during a press conference. The HOS announced that the state government has alongside the leave approved full pay in the case of a nursing mother's first two deliveries, adding that the vacation was expected to commence at least two weeks before the anticipated delivery date.
She added that a male officer to whom a new baby (or babies in case of multiple birth) was delivered, would be entitled to 10 working days paternity leave, simultaneously with the spouse's first two deliveries.
Mrs Williams emphasized that the third and subsequent deliveries by the state's employee would attract 12 weeks maternity leave for female officers, while the male counterpart would not be entitled to paternity leave in this circumstance.
The new policy by government, HOS told newsmen was facilitated by the fact that nursing mothers in the past always left their children in the hands of careers at tender age of six weeks which subsequently affect the level of concentration of the affected public servants. She disclosed the six months was enough for the staff to leave the new baby under the care of a third party.
'While informing that the policy was effective immediately, Williams expressed hope that the state civil servants would utilize it to pay full attention to their newly born babies and subsequently promote emotional bond between them and their newly born babies when it "matters the most".
Short URL: https://www.africanexaminer.com/?p=14546