Fashola Slams NNPC Over Ijegun Pollution
News
Thursday, February 6th, 2014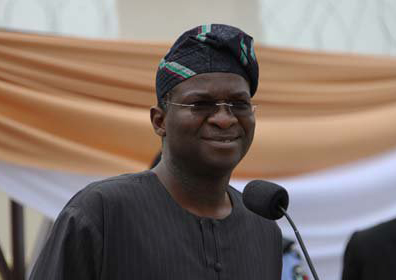 Ayo Balogun, Lagos
Governor Babatunde Fashola of Lagos State has blasted the Nigerian National Petroleum Corporation, NNPC, over the recent ruptured pipelines that has polluted Ijegun Imure communities in Oriade Local Council Development Areas of Lagos, Southwest Nigeria..
Inspecting the polluted site, the governor decried the failure of the NNPC in its responsibilities to secure pipelines in Lagos, thus, exposing the people to danger.
"We are standing on NNPC pipelines, where are the warning signs to show that where we are standing has pipelines? That does not also mean that people should build close to pipelines.
"I think NNPC must raise the game and adopt best standards that national oil corporations of their time apply, mark out its right of way, spends some of the money we hear is in their control. Those billions of dollars to develop the country and they have been in the news for the wrong reasons," he said
Fashola called for adequate compensation for the residents of the area affected by the incident as the Nigeria factor of negligence and not compensating people affected by oil spillage would not be condoned by the state government.
He said beyond clean up, there should be compensation for damages for the economic losses, lamenting that the aquatic life in the water had been terminated by the pollution, thus depriving the people their means o livelihood, which is fishing.
Short URL: https://www.africanexaminer.com/?p=8062