Femi Pedro Dumps PDP, ReJoins Tinubu in APC
Ayo Balogun, Featured, Latest News, News, Uncategorized
Sunday, December 15th, 2013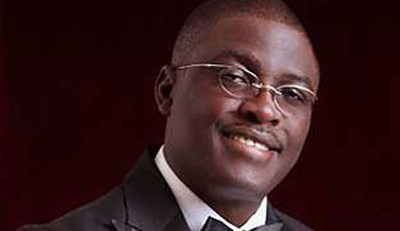 Ayo Balogun, Lagos
Former Deputy Governor of Lagos State, Otunba Femi Pedro after wandering in the wilderness has dumped the Peoples Democratic Party, PDP and came back home to join the All Progressives Congress (APC).
Pedro was the deputy governor to Asiwaju Bola Tinubu in 2003 to 2007 and fell apart with the former governor towards the tail end of his administration under the flagship of the then Action Congress of Nigeria, ACN.
He was impeached by the Lagos State House of Assembly towards the tail end of Tinubu's administration after the former governor instigated his boys at the Assembly to impeach him and labeled his deputy a traitor and betrayer.
Prince Abiodun Ogunleye, the then ACN Lagos State Chairman was made deputy governor for two weeks after Pedro's impeachment.
Pedro dumped ACN for Labour Party and contested the 2007 governorship election and lost to the incumbent Lagos Governor, Babatunde Fashola.
He then wandered to the PDP in a bid to get the party's ticket to vie for the 2011 governorship ticket of the party but lost out. He has been in the political wilderness since then and now, he is back home to join the APC where his former boss, Tinubu is the alpha and omega.
A statement from Pedro's Special Adviser, Media and Strategy, Lanre Anjolaiya said after series of discussions between Pedro and the national leadership of the APC, it was clear that they mutually shared the desire to see Nigeria become great again.
"Otunba Pedro is convinced, beyond any shadow of doubt, that the APC offers that veritable platform to put Nigeria back along the path of glory and prosperity. For this reason, I am delighted to announce that Otunba Femi Pedro has formally declared for the APC. He left the PDP with his teeming supporters and party stalwarts across the Southwest to partner with the party of the progressives-APC – towards the attainment of these noble objectives," he said.
"The former Deputy Governor of Lagos is irrevocably committed to help actualize the task of building democratic and institutional standards that are not only responsive and accountable to the people, but one that signpost what an APC-led Federal Government promises as from 2015. The landmark achievements and performances of the progressive governors and legislators in the APC-controlled States bear eloquent testimony to the tenacity of purpose of the party's leadership," Anjolaiya stated.
He added that Pedro was mindful that Nigeria, more than ever before, is in dire need of purposeful leadership committed to leading "us out of the woods; and one for which all men of good conscience must join hands. The task of nation building no doubt comes with challenges and always at great personal costs; yet it must be fulfilled by genuine patriots," adding that this informed Pedro's decision to join the APC.
Short URL: https://www.africanexaminer.com/?p=6001