FG To Kick Start Major Change Campaign Soon – Minister
Featured, Latest News, News
Thursday, January 7th, 2016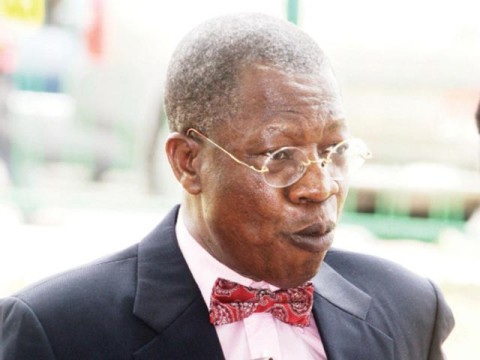 By Ganiyu Nasirudeen
The Federal Government (FG) will soon launch a major campaign which it tagged 'Change Begins With Me', with a view to achieving attitudinal change among Nigerians.
Information and Culture Minister, Alhaji Lai Mohammed made the disclosure Thursday, at a meeting he had with members of the Broadcasting Organization of Nigeria (BON) in Abuja.
Mohammed indicated that the FG believed that the "change the country so much desire must start with each and everyone of us, if it is to endure. The change must also come from within the heart, rather than being forced".
He recounted that the Danfo driver must resolve not to drink 'paraga' and drive, while the pharmacist must resolve not to sell adulterated drugs. The student must resolve not to join cult groups and must eschew cheating in exams, while the policeman must resolve not to take bribes.
"Everyone must change his or her ways for the better. We will also be counting on your support for the success of this campaign, which we will be rolling out shortly" Mohammed restated.
And as I have explained at many fora, in times of war, especially one that threatens the nation's existence, the media cannot afford to be neutral.
On the war against terrorism, Alhaji Mohammed indicated as he always posited, that the war not the military's war, therefore appealed to BON members to assist in carrying the security awareness campaign messages to all the nooks and crannies of the country, adding that he had no doubt that they would heed "this national call and show uncommon commitment and patriotism".
"In the days ahead, we will be sending the various campaign messages to all BON members through the necessary channels. I believe that your Chairman, who by the way is a key member of the Inter-Agency Committee that is behind this security awareness campaign, and indeed other executives members of BON present here will advise us on the best mode of dispatching the messages to you in the shortest time possible, and in as many indigenous languages as possible.
"The messages that we have developed and are still developing as we speak are not exhaustive. Therefore we welcome any fresh ideas that you may have that will make it possible to reach all Nigerians faster and in a more efficient manner and ultimately keep them safe and secure", Alhaji Mohammed assured.
Short URL: https://www.africanexaminer.com/?p=29205