God Told Me To Contest 2015 Lagos Governorship Poll-Ikuforiji
Latest News, News, Politics
Monday, June 9th, 2014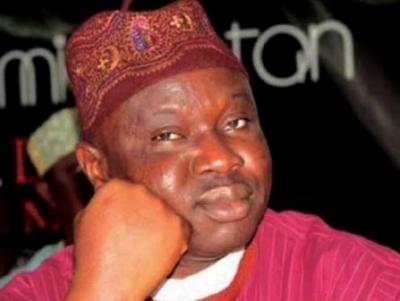 Speaker of the Lagos State House of Assembly has finally declared his intention to contest the governorship seat of Lagos in 2015, even as he says God told him to contest for the position to replace Governor Babatunde Fashola as governor of Lagos State next year.
At a meeting with staff of the State House of Assembly, Ikuforiji formally announced to them his intemtion to vie for the illustrious office as he had consulted with his constituency members and other critical stakeholders in the state.
He said he would view for the position under the banner o the All Progressive Congress (APC) in 2015, saying that "I have called on God concerning my ambition and He has given me the approval to go ahead. I have succeeded in establishing a virile legislative house, I promise to build a state where people will be happy.
"I have consulted with God, and He has asked him to move on in my bid to be the next governor of the state. There is no going back on my bid to pursue governorship ambition."
He said he had consulted widely among stakeholders and opinion leaders before taking the decision, saying that he would still openly declare his ambition soonest.
"I have not come here to formally declare my ambition to be the next governor of state. What I am doing is to inform you of my intention.  When the time comes, I will do so and the whole of Lagos will know I do so."
Ikuforiji commended the management and entire staff members of the assembly for their professionalism, support and sense of duty, expressing his appreciation for their efforts to support his leadership.
Short URL: https://www.africanexaminer.com/?p=12326