Gov. Ahmed Pledges Equitable Development In Kwara
News, News From The State
Wednesday, May 28th, 2014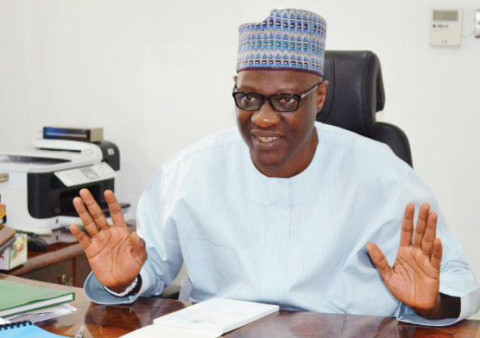 Kwara State Governor, Dr Abdulfatah Ahmed has vowed not to rest until the state achieves its maximum potentials of sustainable development, especially the necessary infrastructure requirement.
Governor Ahmed said this while commissioning the Oro-Ijomu Oro road in Irepodun local government area and Ijara-Isin-Isanlu-Isin road in Isin local government area of the State as part of activities to mark the 3rd anniversary of his administration.
According to the governor, provision of good roads, a major component of his administration's shared prosperity programme, adds value to the socio economic development and the aesthetics of the environment of the state. "Despite the capital intensive nature of road construction, this administration remains committed to making roads motorable, safe and secure for use by the people, while the commissioned roads are indications of the non partisan approach of my administration to the distribution and location of critical infrastructure, he said.
Gov. Ahmed assured all communities in the State that they would benefit from the state government's various developmental programmes which are being implemented in phases.
According to him, "I want to assure all those communities where road, education, health and other key required projects are yet to feature that these projects are been implemented in phases and funded through multiple financing windows".
The Commissioner for Works and Transport, Dr Abubakar Amuda Kannike in his address described the newly constructed roads as a clear demonstration of the commitment of the state government to the welfare of the people.
Short URL: https://www.africanexaminer.com/?p=11876