Gov Orji Insists on Sept 30th deadline for Relocation to Ibeku Ultra Modern Market
Uncategorized
Wednesday, September 25th, 2013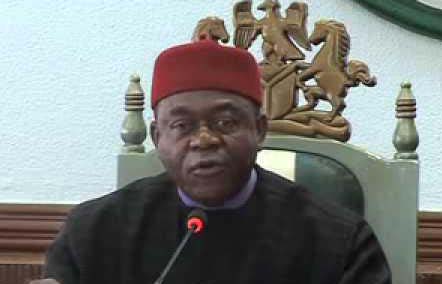 The African Examiner,
Governor Theodore Orji of Abia State says there is no going back on the 30th September deadline for the relocation of traders to the new Ubani Ibeku Ultra Modern Market Umuahia.
The Governor who was fielding questions from newsmen after inspecting the readiness of the market says there is nothing that will hinder the movement as the stalls and other facilities including water, electricity, security posts, clinic, fire station and access roads are ready.
However, the Governor reminded the traders that shifting the relocation date is out of the question, pointing out that a week may be added to enable traders at the old market take their belongings after which the old market will be closed and subsequently demolished.
The Governor stated that traders are willing and ready to relocate to the new market and maintained that to assist them the government has procured some luxury buses some of which will be assigned to traders to carry them to and fro the market to prevent movement issues.
Chief Orji went further to say that the Abia State Government has made a lot of concessions to the traders including slashing the price of the shops and extending the payment period to four years.
According to him, those with shops at the old market are expected to procure the forms with N20,000 and pay an initial deposit of N100,000 while the balance of N300,000 are to be spread over a period of four years while fresh alottees after paying N20,000 for form and an initial N100,000 are expected to offset the balance of N400,000 over four years.
He pointed out that he will feel fulfilled once traders relocate to the new market, and maintained that the idea of relocating the Umuahia Main market started in 1935 during the colonial era.
According to the Governor, moving the Umuahia Market to Ubani Ibeku is equally an achievement, stressing that he has the political will to achieve that feat.
Short URL: https://www.africanexaminer.com/?p=1718