Governor Okorochas Denies ID Registration for Hausa Community In Imo
Featured, Latest News, News
Wednesday, July 9th, 2014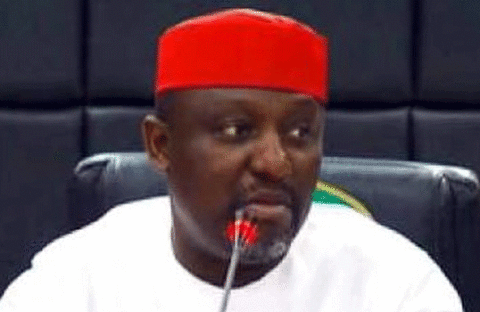 …Receives Knocks From Senate
The Nigeria Senate has received a knock from the Imo State Governor, Rochas Okorocha on issues relating to identification cards registration for the state Hausa community.
Governor Okorocah expressed the reservation during a Television interview monitored by African Examiner in Lagos on Wednesday. He revealed that the Hausa residents in the state have since come out in stout denial of such a development within its fold.
Okorocha who accused the legislators of playing "dirty politics" regretted that there were many socio and security challenges confronting the country in the South-South and North Eastern political zones, critical enough to call the attention of the Senate, rather than dissipating energy on rumour and ruse.
He further accused the Federal Government of poor attention to the state, yet praised Senator Andy Uba from Anambra, who he disclosed called for caution when the matter was brought up for deliberation in the hallow chambers.
Governor Okorocha maintained that it was a "dirty politics" by the Senate to have admitted speculations on the sectional identification registration without attempt to verify from the appropriate quarters or authorities, while confirming harmonious relationship with the state Hausa community.
Imo state planed registration of its Hausa residents became subject of discussion in the Senate penultimate the week, but the state Governor has denied plan of such exercise.
Short URL: https://www.africanexaminer.com/?p=14137