Group Describes NASS Power Tussle Worrisome, Asks Parties To Close Ranks For Peace
Latest News, News, Politics
Friday, June 12th, 2015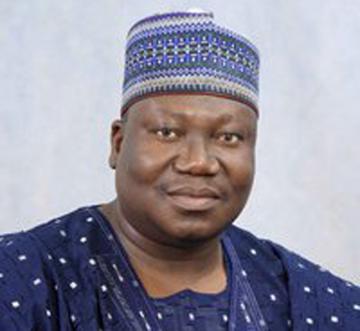 By Ignatius Okpara, Enugu – The Civil Society Legislative Advocacy Centre (CISLAC), a non-governmental organization, has observed that the ongoing leadership tussle in the National Assembly is worrisome, therefore urged all warring factions to embrace peace and dialogue.
A statement issued by its Executive Director, Auwal Ibrahim Musa (Rafsanjani) and made available to AFRICAN EXAMINER in Enugu Thursday, said "Although we understand that it is a global phenomenon for political parties and politicians for leadership positions in the legislature to act the way the NASS members acted during the elections".
Such conduct according to the organization, had "featured in Nigeria's political history in the16 years prior to the emergence of the All Progressive Congress (APC) as the leading party in the country.
However, the group noted "the ongoing development in the National Assembly could be traced to inability and weak internal control system by the leadership of APC to inculcate discipline in its members".
"We believe that the most recent development leading to the emergence of new leadership in the Assembly would serve as a lesson to future ruling party to prioritize adequate internal control and inculcate discipline in its members.
"We demand that such development should be accepted in the interest of nation's democracy as the matter is now clearly outside of the party's control.
"CISLAC strongly demands that the ongoing struggles for elective and appointive leadership positions in the National Assembly be conducted within the legislative Code of Conduct to promote value of excellence, professionalism in the legislators' performance"
"It must ensure civility and responsible conduct inside and outside of the Assembly commensurate with the trust placed in legislators by the electorates and in deference to the rights of citizens and respect for the constitution of the Federal Republic of Nigeria.
"We call on the elected members to reach out to the aggrieved legislators and maintain peace with their party to avert conflict between private interests and official duties and uphold effective functionality of the Presidency in the best interest of the nation.
It added "We charge the elected and appointed principal officers in the Assembly to constructively dialogue and reconcile with the aggrieved colleagues and their political party, opposition members to facilitate collaboration in the exercise of their fundamental mandates—lawmaking, oversight and representation, in the interest of peace, harmony and democracy of the country.
It assured that CISLAC would be happy to continue to provide support to the members of National Assembly to enhance efficiency in the conduct of the core legislative duties—lawmaking, oversight, representation and constituency outreach.
Short URL: https://www.africanexaminer.com/?p=24012