Group Expresses Worries Over Rescheduled Nigeria Polls
Featured, Latest News, Nigeria 2015 Election
Thursday, March 12th, 2015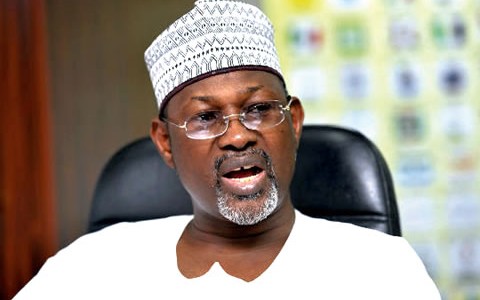 By Niyi Adeyi – Lagos – Following the heated debates and counter from the ruling PDP and opposition APC members on the rescheduled general elections, a Non-Governmental organization, the Muslim Rights Concern (MURIC) has expressed its worries on the uncertainty, surrounding the conduct of the polls.
Citing instances of the PDP Governors' opposition to the use of Card readers and recent inciting stoning statement, linked to the First Lady, MURIC said it was perturbed by the ugly scenario, asking that how can a ruling party consistently send out signals indicating that suggested it was not ready for elections as well as so hostile to an electoral body which was essentially set up by the same government of which it is an integral part?
While noting that Nigerians did not need to be told that INEC was a product of the Federal Government, the group in a statement issued by its Director, Professor Ishaq Akintola, held the success or otherwise of INEC's operations must be shared by the Nigerian government and asserted that if the body failed, it was the Nigerian Government that has failed.
"It is therefore curious that the ruling party does not see eye to eye with INEC. It is even more curious that the ruling party is crying foul over the adoption of card readers which are supposed to prevent rigging. Who wants election riggers to have a field day? Who is uncomfortable with an anti-rigging device?
"While these dark clouds hover above us, a court ordered INEC to register a new political party just three weeks to the elections! To make its presence felt as a spoiler, the new party demanded that new ballot papers should be printed to accommodate it.
"Despite the peace accord signed by all the political parties, Nigeria's First Lady told PDP supporters to stone anyone who shouted the opposition's slogan, thus providing the ingredient needed for an all-out political violence. It was the height of political barbarism" MURIC declared.
It therefore invited the Federal Government to put its cards on the table for Nigerians regarding the 2015 polls, while affirming that the credibility of the elections would be substantially diminished if INEC Chairman, Professor Attahiru Jega was removed or if the exercise was postponed again.
Professor Akintola also charged all stakeholders to manifest utmost sincerity, exercise self-restraint, shun hate speeches, eschew bitterness and embrace peace as well as the spirit of sportsmanship.
"We must not allow these ominous signs hanging above our heads like the sword of Damocles to destroy our dear country. They are neither good for the economy nor beneficial for the image of our country" the group emphasized.
Short URL: https://www.africanexaminer.com/?p=22667