Group Halis FG's Planned Police Salary Increment 
Featured, Latest News, News
Saturday, December 8th, 2018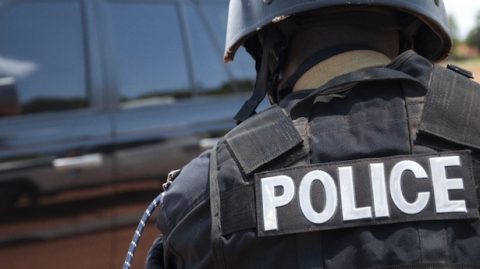 (AFRICAN EXAMINER) –  Southern Nigeria Peoples' Mandate (SNPM), a NGO, has applauded the Federal Government for its planned increment of police salary.
President of SNPM, Mr Augustine Chukwudum, made the commendation in an interview with the News Agency of Nigeria (NAN) in Enugu on Saturday.
"The increment in police salary is a welcomed development from the President Muhammadu Buhari-led administration.
"It is a step in the right direction and should be commended by all Nigerians,'' he said.
Chukwudum, who spoke on the neglect of the Nigerian Police Force by successive administrations, noted that the salary increment would restore a sense of purpose among police personnel in the discharge of their constitutional duty.
"It is SNPM wish that police must appreciate this gesture by doing their work with honesty and respect to human right because the money been used to pay the salary as well as its proposed increase is citizens' tax.
"We are appealing to President Muhammadu Buhari to make good his promise of monitoring personnel of the Nigeria Police because so much atrocity is committed everyday by some `bad eggs' in the organisation.
"Let the `bad eggs' among the organisation's rank and file be identified and flush out of the system.
"So, that we will have a Nigeria Police everybody will be proud of.
According to him, SNPM is calling on Nigerians to thank Mr President for this wonderful and unexpected motivational gesture to the gallant and dedicated Nigeria Police personnel.
Chukwudum, however, called on the federal and state governments to equip the police to enable them to carry out the task of policing the country more effectively. (NAN)
Short URL: https://www.africanexaminer.com/?p=46721