Group Rejects Scrapping of Post-UTME, Wants JAMB Itself Scrapped
Featured, Latest News, News
Friday, June 3rd, 2016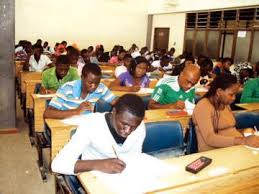 BALTIMORE, MD (AFRICAN EXAMINER) – A group known as the Muslim Rights Concern (MURIC) has blasted the Federal Government of Nigeria over the scrapping of the conduct of post Unified Tertiary Matriculation Examinations (UTME) for candidates seeking admission into tertiary institutions.
The group in a statement signed by its Director, Professor Ishaq Akintola said the decision was reactionary and myopic arguing that "it is JAMB itself that should have been abolished."
"Our position is based on the bitter experiences of Nigerian youths and their parents over the years. Post-JAMB examination was introduced after the general public and tertiary institutions lost faith in the national examination body.  There were allegations of bribery and corruption being rampant among staffers of JAMB who swapped candidates' marks for the highest bidders.
"There were also alleged cases of impersonation whereby parents who could afford it merely bought high scores for their children who never wrote any examination. Many brilliant candidates allegedly got low marks. Excellence was compromised on the altar of mediocrity. JAMB was ruining the future of Nigerian youths.
"It was the poor performance of JAMB candidates who scored amazingly high marks but who could not justify their high scores in tertiary institutions that attracted hue and cry. They performed woefully after gaining entry into institutions and it was natural for the schools to do something about it since it was obvious that JAMB was dumping dullards in the universities and polytechnics all over the country.
"It was an alarming situation. Many undergraduates could not write a single correct sentence. The quality of education in Nigeria was deteriorating. University graduates were performing woefully in job interviews and prospective employers had problems getting genuinely qualified graduates. The lion share of the blame for the fall in the quality of education in Nigeria today should go to JAMB.  
 "Post-JAMB examinations emerged as a corollary of this ugly situation. The universities and polytechnics needed to separate the wheat from the chaff.  
"MURIC is not quite comfortable with government's explanation that all tertiary institutions were at liberty to conduct screening for candidates seeking admission into any school because ordinary screening without written examinations cannot be effective enough. FG should also note that any type of screening at all must cost the institutions some money.
"We call on FG to grant tertiary institutions some level of autonomy particularly in the area of admission requirements. FG should also stop JAMB from exposing the lives of teenage Nigerians to danger through its early morning examinations. It is most irrational for JAMB to slate its papers for 6.30 am in a country where insecurity is still a far cry.
"Many JAMB candidates who went out to write the 6.30 am during the last exercise had ugly experiences. Many were forced to travel far distances and sleep overnight in strange and unsafe places. Two allegedly lost their lives as they were attacked by ritualists and armed robbers. One was allegedly raped by hoodlums. Another was kidnapped and the parents were made to cough out a huge amount of money. JAMB must put on a human face.
"In conclusion, we submit that post-JAMB examination is part of the war against corruption. It is part of the change mantra. It has come to save Nigerian youths from the monster called JAMB. It is therefore JAMB that should be scrapped, not post-JAMB." the statement reads.
Short URL: https://www.africanexaminer.com/?p=33269