Guinness Nigeria Receives SEC, NSE Approvals to float N39.7bn issue
Business News, Latest News
Wednesday, July 5th, 2017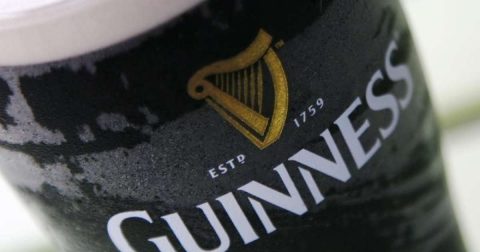 (AFRICAN EXAMINER) – Guinness Nigeria Plc has received the Securities and Exchange Commission (SEC) and the Nigerian Stock Exchange (NSE)'s approvals to float a rights issue of N39.70 billion.
The company said in a statement on  in Lagos that it had received clearance of the issue documents from both regulators to list the new shares on the NSE.
It said that the funds raised would support the company in executing its strategy in the context of ongoing external economic challenges.
The company had in January received shareholders' approval to raise N39.70 billion by way of rights to the existing shareholders.
The offer would be on the basis of five new shares for every 11 shares held by shareholders, whose names appeared in the register of members of the company as of March 15, 2017 at N58 per share.
The issue price represents a discount of 15 per cent to the company's closing share price on March 14, being the last day prior to the announcement of the proposed rights issue by the exchange.
It said that Stanbic IBTC Capital Ltd., was the issuing house for the rights issue.
The company said that full terms of the rights issue would be set out in a tight circular to be mailed directly to its shareholders and would contain a provisional allotment letter and participation form.
According to the statement, Mr Peter Ndegwa, the company's Managing Director,   said that the rights issue would enable the company to deliver on its strategic objectives.
Ndegwa said that the issue would afford the shareholders a unique opportunity to increase the number of shares they already hold in the company.
"Our expectation is that funds raised will help to mitigate the impact of increasing finance costs, optimise our balance sheet and improve the company's financial flexibility," he said.
Short URL: https://www.africanexaminer.com/?p=39972