Human Traffic: Italy's Police, Family, Friends Differ On Prime Suspect's Arrest
Latest News, World News
Thursday, June 9th, 2016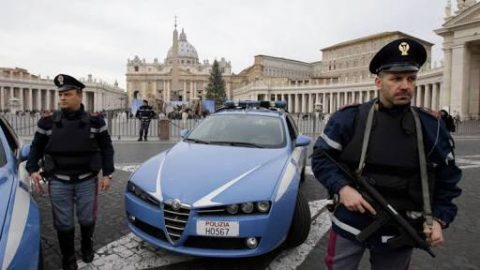 BALTIMORE, MD (AFRICAN EXAMINER) – A human traffic suspect who was arrested and extradited to Italy Tuesday has been identified by friends and family as a wrong person.
The real suspect Mered Medhanie, otherwise referred to as "The General", the prosecutors believe is responsible for smuggling of the migrants travelling from Africa to Europe.
Sources from Eritrea indicated that Mered was held in Sudan in May and flown to Rome also Tuesday.
The friends of the arrested wrong suspect identified him instead, as Mered Tesfamariam.
Similarly, a woman in Norway who claimed to be Tesfamariam's sister said the suspect was held in error, saying that the suspect (her brother) was completely innocent.
The purported wrong arrest has provoked wide confusion among the agencies connected to the arrest of the real human traffic suspect.
A spokesman for Britain's National Crime Agency (NCA stated that the development was a complex multi-partner operation, noting that it is too soon to speculate about the false arrest claim.
Despite the claim by the suspect friends and family, the Italian Police had insisted that there was no wrong arrest, hence the real suspect is in their custody.
In corroborating the point, the agency said it had tracked the suspect down to an address in Khartoum, where he was then arrested.
Besides, images of the suspect the Police were distributed in Rome by the Italian police Wednesday.
Short URL: https://www.africanexaminer.com/?p=33452